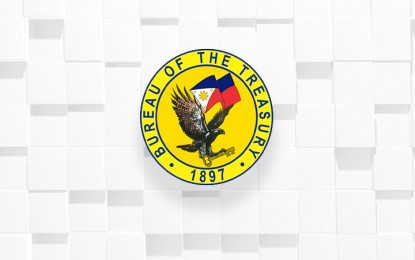 MANILA – The National Government's (NG) debt payments went up significantly in August this year, data from the Bureau of the Treasury (BTr) showed.
In a report, the BTr said the debt service bill during the month amounted to PHP189.0 billion, up by 177 percent from last year's PHP68.2 billion.
More than half of the debt payments during the month went to amortization.
Data showed that principal payments amounting to PHP146.3 billion were significantly higher than the PHP37.5 billion recorded last year.
Of the total, the BTr paid PHP141.6 billion to domestic lenders and PHP4.7 billion to foreign creditors.
Interest payments meanwhile, amounted to PHP42.6 billion, also higher than last year's PHP30.7 billion.
Interest on local debt rose to PHP29.5 billion this year from PHP20.3 billion in 2022.
Domestic interest payments during the month consisted of P17.8 billion in fixed-rate Treasury bonds, PHP8.8 billion in retail Treasury bonds, and PHP2.7 billion in treasury bills.
Interest on foreign debt, on the other hand, amounting to PHP13.1 billion was also higher compared to last year's PHP10.3 billion. (PNA)