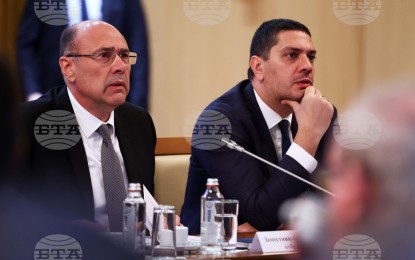 SOFIA, Bulgaria – Тhe rearmament of the armed forces remains the main focus of the Ministry of Defence - a process related to the acquisition of classic weapons platforms, Deputy Defence Minister Stanimir Georgiev said here on Monday.
During a roundtable discussion, Georgiev said new technologies and commonly available products with asymmetric effect will play the role of a multiplier.
This approach, he said, is unquestionable because of the critical backlog of rearmament, which has been underfunded for the past 30 years.
Developing a realistic defense investment programme up to 2032, tailored to the security environment and available resources, will be critical for rearmament.
It envisages the acquisition of unmanned aerial systems and an increase in, and more rational use of, research and development funds.
"In this regard, we are discussing the possibilities for industrial cooperation with Bulgarian companies and technology transfer, including to Bulgarian academic and research institutions by contractors of major investment projects," Georgiev said.
Improved or even entirely new weapons are not enough for revolutionary change, he said, adding that the Ministry of Defence pays significant attention to emerging technologies and innovations in defense. (BTA)