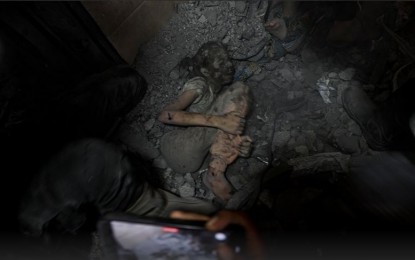 GENEVA – The World Health Organization (WHO) on Tuesday said on average about 160 children are being killed every day in Gaza following Israel's continued attacks for a month now.
"An average of about 160 children are killed every day based on the figures of the (Palestinian) Ministry of Health," WHO official Christian Lindmeier told a UN briefing in Geneva.
Lindmeier reiterated the "urgent need" for a humanitarian pause to ease the suffering.
The Gaza Strip has been under bombardment since the Palestinian group Hamas launched a surprise offensive against Israel on Oct. 7.
At least 10,022 Palestinians, including 4,104 children and 2,641 women, have been killed since then. The Israeli death toll, meanwhile, is nearly 1,600, according to official figures.
UN chief Antonio Guterres said "Gaza is becoming a graveyard for children," as hundreds of girls and boys are being killed or injured every day. (Anadolu)