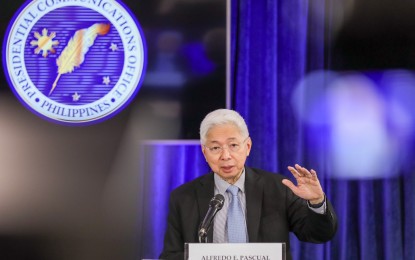 MANILA – More American companies have expressed their intention to invest in the Philippines after the official visit of the high-level delegation of the Philippine government led by President Ferdinand R. Marcos Jr. to the United States, the country's top trade official said Tuesday.
Department of Trade and Industry (DTI) Secretary Alfredo Pascual said upon learning of the government's initiatives in making the Philippines an attractive destination for investments, US firms gave their additional and fresh "expression of interest" in investing in the country.
In his arrival statement on Monday evening, Marcos highlighted that the delegation to the US has bagged USD670 million worth of investment pledges from US companies.
"Altogether, we return to the Philippines with more or less USD670 million in investment pledges that have the potential to create thousands of direct and indirect jobs for Filipinos within our country," the Chief Executive said.
Pascual noted that the amount could be higher as some investment interests expressed to them by US firms have yet to be quantified.
"This amount does not present the totality of the prospects we've seen in terms of the interest of American companies to invest in the Philippines," he said.
During the press conference in Makati City, Pascual said a semiconductor company was initially eyeing to invest USD250 million in the country, but upon knowing the support that the government provides to potential investors, the firm is now looking at an investment value of USD1.2 billion.
"(It) does not yet reflect the amount presented. The time we were talking, these are just expression of interest," he said during the briefing.
Pascual also said two US companies are looking into offering their technology that could reduce the electricity consumption of data centers.
He said he met with representatives of 15 US companies during their six-day trip to San Francisco, Los Angeles, and Honolulu, where they pitched the Philippines as an investment hub for these firms. (PNA)