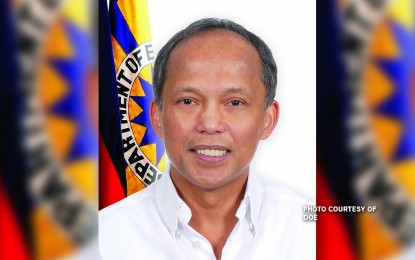 MAUBAN, QUEZON -- The Philippine government has adopted a technology-neutral policy to entice more generation companies to put up power plants and help ensure power sustainability and boost growth.
In his speech during the inauguration of the 500-megawatt capacity (MW) coal-fired power plant of San Buenaventura Power Ltd. Co. (SBPL) in Mauban, Quezon on Tuesday, Energy Secretary Alfonso Cusi said energy has a crucial role on the continued expansion of the domestic economy.
"The country's drive toward progress, prosperity, and global competitiveness is directly correlated to our rising energy requirements. Thus, part of our goal involves a long-term initiative geared towards a sustainable, diversified, and balanced energy mix that is responsive to the country's growing energy needs -this is espoused in the Power Development Plan of the DOE," he said.
This is the reason why the Department of Energy (DOE) adopted the technology-neutral policy, he said.
Cusi explained that when he joined the department in 2016, he questioned the allocation set for each energy source, such as 30 percent cap for coal-fired power plants and on renewable energy, among others.
He said there is no need to put limits on efficient energy that has reasonable cost and out quota on expensive sources.
Cusi added the country has an issue with capacity thus, there is no need to put a cap on sources yet as the government bids all households to have electricity when the current administration's term ends in mid-2022.
He thus cited the operations of SBPL's supercritical coal-fired power plant which utilizes high-efficiency and low emissions (HELE) coal technology.
"Bearing in mind that the energy choices we make today will affect future generations, I am glad to have been given the opportunity to participate in the inauguration of one of the most advanced and efficient plants in the country," he said.
The Energy chief, however, pointed out that there remains a "pressing grid-related issues that require our utmost attention."
"Rest assured that the Department is working closely with all our power sector stakeholders, and is consistently promulgating plans, policies, and programs that would ensure energy security, environmental sustainability, and economic competitiveness for the Filipino people," he said.
"With proper coordination and communication, I fervently believe that we will be able to resolve these issues and attain our energy objectives," he added.
The PHP56.2-billion coal-fired SBPL power plant is Manila Electric Company's (Meralco) majority-owned, commercially operating power plant after the power distribution company resumed its generation business.
It is a joint venture project of Meralco PowerGen Corporation (MGen) and New Growth BV, a subsidiary of the Electric Generating Company of Thailand (EGCO).
It started operations last September 26 and currently provides generation for Luzon grid, which account for about 72 percent of the country's domestic expansion.
MGen President Rogelio Singson told journalists after the inauguration that because HELE technology allows the power plant to use high heat, high pressure system it produces about 70 percent less emission compared to a conventional coal-fired power plant.
He admitted that while a coal-fired power plant is less favorable than a renewable energy plant in terms of environmental concern, it is still the cheapest base load.
He, meanwhile, stressed that the company is eyeing to have a 1,200 MW renewable energy plant but cited transmission constraints issue in the country as a hindrance for this plan to materialize. (PNA)