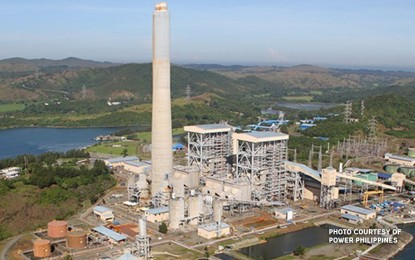 TAIPEI, Taiwan -- The Philippines is not behind other countries in terms of the adoption of latest technology for power plants, an official of a power station here said.
Linkou Power Deputy Plant General Manager Ru-Chin Chou said since the Philippines already has a supercritical coal-fired power plant, it is not far behind Taiwan, among others.
He was referring to the 500-megawatt San Buenaventura Power Ltd. Co. (SBPL) supercritical coal-fired power plant in Mauban, Quezon that was inaugurated last October.
The power plant is the first in the country and is the most advanced among the coal-fired facilities since it uses more modern technology that requires less coal and are more efficient than the standard coal-fired facilities.
It uses the high efficiency, low emissions (HELE) coal technology that allows the power plant to have about 70 percent less emission compared to a conventional coal-fired power plant.
Chou said efficiency rate of the Philippines' first supercritical power plant is "near the advanced ones" and is at par with the 44.93-percent plant efficiency of the Linkou Power Plant's 2,400-megawatt three-unit ultra-supercritical power plant in New Taipei City.
He stressed that Philippine power stakeholders just need to choose the right engineering, procurement and construction (EPC) contract that will boost capacity and efficiency of plant facilities.
Chou conducted Tuesday a briefing here for officials of the Manila Electric Company (Meralco), Meralco PowerGen (MGen), and some Filipino journalists.
Meralco spokesperson Joe Zaldarriaga said they learned a lot from the briefing and the plant tour provided by Linkou Power Plant officials.
He is grateful that their counterparts from Taiwan shared their best practices, such as responsible operations and tapping the community around the power plant to further make the power plant's operations more holistic.
"We are doing that now in terms of engaging our various audiences, and we will continue to ensure that the service we provide the Philippines will approximate what we learned here in Taiwan," he said.
He also hoped for the increase in the number of power plants that use the HELE technology to ensure the rise of the country's power capacity.
"We have pioneered the utilization of HELE in the Philippines and I think we are in the right direction because no less than Taiwan has this technology to power almost 40 percent of the country's requirements," he added.
MGen Vice President and head of External Affairs Litz Santana said what they learned from the operations of Linkou Power Plant reaffirms MGen's belief of securing energy for the country and reaffirms the company's programs to look after its stakeholders who are not just the customers but also the policymakers.
"I'm happy that I came here because I've learned the same thing that we've been doing in our other power projects is to look after the welfare of the various stakeholders -- from the village level up to the national level," she added. (PNA)