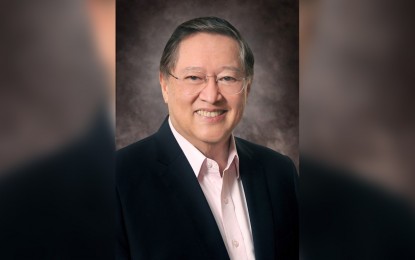 MANILA — The Power Sector Assets and Liabilities Management Corp. (PSALM) will continue its vigorous collection efforts to go after Independent Power Producer Administrators (IPPAs) with delinquent accounts totaling a whopping PHP33.62 billion following instructions from Finance Secretary Carlos Dominguez III to pursue all legal remedies to compel these IPPAs to pay at once.
Following its stepped-up collection drive in response to Dominguez's directive, PSALM was able to collect PHP70.41 billion combined from its various IPPAs last year, Department of Finance (DOF) undersecretary for Legal Affairs Bayani Agabin said.
San Miguel Corp.'s (SMC) South Premiere Power Corp. (SPPC), which administers the capacity of the Ilijan gas-fired power plant in Batangas City, has the highest unpaid account in the sum of PHP23.94 billion as of Dec. 31, 2019.
There is a pending case before the RTC of Mandaluyong City where SPPC is asserting another formula for computing its payables to PSALM. This case has been pending since September 2015.
Agabin said Dominguez, who is PSALM chairman, had directed PSALM to immediately initiate collection cases against the erstwhile IPPAs of the Unified Leyte Strips of Energy in Tongonan, Leyte, particularly Good Friends Hydro Resources Corp. of Fernando Borja and the Waterfront Mactan Casino Hotel, Inc. of William Gatchalian that have delinquent accounts with PSALM.
Contracts of these two IPPAs — Good Friends and Waterfront — were terminated by PSALM in August 2017 and October 2019, respectively, for non-payment. Good Friends owes PSALM PHP1.21 billion, while Waterfront has unpaid obligation of PHP87.74 million.
Two IPPAs of Filinvest Development Corp., namely FDC Utilities Inc. for the Unified Leyte Strips of Energy contract and FDC Misamis Power Corp. for the capacity of Mindanao I and II Geothermal Power Plants, are being compelled by PSALM to pay their delinquent accounts amounting PHP1.17 billion and PHP2.63 billion, respectively.
Both IPPA contracts were also terminated by PSALM for non-payment.
The amounts due PSALM are the subject of two separate arbitration proceedings initiated by these Filinvest companies.
But notwithstanding the ongoing arbitration, Filinvest recently expressed to PSALM its willingness to settle the delinquent accounts, PSALM president Irene Joy Besido-Garcia said.
Vivant-Sta. Clara Northern Renewables Generation Corp. (Northern Renewables), which administers the IPPA agreement for the Bakun Hydroelectric Power Plant in Ilocos Sur, has an unpaid account of PHP4.19 billion.
PSALM expects to collect additional payments from Northern Renewables this 2020 in view of a settlement agreement they had submitted to the court.
"If these hefty financial obligations remain unpaid, PSALM will be compelled to contract new borrowings in order to timely liquidate maturing obligations of Napocor (National Power Corp.) — a vicious cycle that will result in PSALM absorbing additional interests and other finance charges," Garcia said.
In its yearend report to the Finance Secretary Dominguez, PSALM disclosed that its average cost of borrowings was 5.07 percent for 2019.
While revenue collections reached PHP98.3 billion in 2019, there is still PHP422.2 billion remaining obligations from National Power Corporation that PSALM will need to raise money for.
If the PHP33.62-billion delinquent accounts remain unpaid by the IPPAs, PSALM will incur an annual borrowing cost of about PHP1.7 billion a year — a substantial amount that could have otherwise been used by the government to spend more on its priority programs on infrastructure and human capital development.
The PHP33.62-billion delinquent accounts are part of the P95 billion in unpaid charges owed PSALM not only by IPPAs, but by other industry players as well such as electric cooperatives (ECs) plus receivables inherited from Napocor or those still subject to reconciliation, Garcia said.
Dominguez has similarly directed PSALM to run after delinquent ECs, she added. (PR)