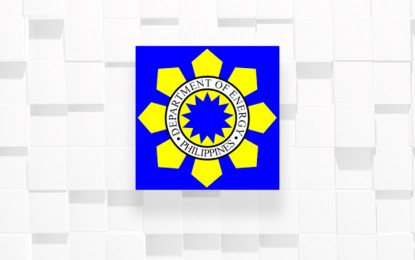 MANILA – Two power plants in Luzon with dependable capacity of 726 megawatts (MW) went offline Thursday due to forced outages that made the Department of Energy (DOE) place the Luzon grid on 'yellow alert'.
Data from DOE show that the 382-MW Team Energy Pagbilao Coal Unit 2 was forced to shut down due to boiler tube leak, while assessment is ongoing for the 344-MW SMC Masinloc Power Partners Co. Ltd. (MPPCL) Coal Unit 2.
The latest shutdowns aggravate the power reserve in the Luzon grid as five power plants had forced outages since March 24 and have not yet connected to the grid.
On June 3, the Team Energy Pagbilao Coal Unit, with a dependable capacity of 382 MW, went offline due to an automatic voltage regulator (AVR) problem.
Other power plants that have forced outages include the MPPCL Coal Unit 3 in March, the South Luzon Power Generation Corp. (SLPGC) Coal Unit 2 in April, and the San Buenaventura Power Ltd. (SBPL) Coal, and the SMC Consolidated Power Corp. (SMCCPC) Limay Coal Unit 1 in May.
SBPL Coal and Team Energy Pagbilao Coal Unit 1 are expected to be online on June 5 and 6, respectively, while Pagbilao Coal Unit 2 will be connected to the grid by June 10.
SMCCPC Limay coal Unit1 and SLPC Coal Unit 2 are expected to be online by June 15.
Aside from the latest forced outages, the 'yellow alert' in Luzon grid was also due to supply restriction at the Malampaya natural gas field.
The KEPCO Ilijan Corp. Natgas Block A and Block B have combined derated capacity of 296 MW, or 148 MW each.
Low water dam level has also made hydroelectric power plants to be derated.
To date, DOE data show that a total of 4,839 MW went offline from the grid due to unplanned outages of 2,438 MW, and power plant derating of 2,401 MW. (PNA)