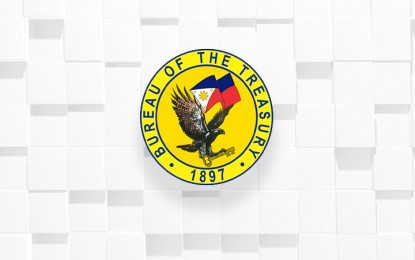 MANILA – The Bureau of the Treasury (BTr) raised PHP516.3 billion from the over two-week offer period of five-year retail treasury bond (RTB) that ended Friday.
In a Viber message to journalists, National Treasurer Rosalia de Leon said they accepted PHP488.5 billion worth of submission as new investments, while PHP27.8 billion was accepted as swap for earlier-issued debt instruments.
"Market liquidity, great timing, and our attractive interest rate were the drivers of success for this year's offering of RTBs. As our economy expands and more people become financially capable to save, it is rewarding for the BTr to see a wider set of the public put their trust in our almost annual fund-raising exercise," she said.
The debt paper fetched a coupon rate of 2.625 percent during the rate-setting auction last July 16 and the auction committee awarded PHP192.707 billion, more than six times the PHP30-billion offer.
Aside from accepting RTB placements through government financial institutions (GFIs) Land Bank of the Philippines (Landbank) and Development Bank of the Philippines (DBP) as well as the tapped private financial institutions, China Banking Corporation (Chinabank) and First Metro Securities and Brokerage Corporation, the government offered the debt paper through the mobile application (app), Bonds.PH, which is available from the Play Store for android phones and Apple Store for IOS.
De Leon said the mobile app registered almost 25,00 downloads from 85 countries.
"Around 80 percent of more than 2,500 transactions made through the app are PHP10,000 and below," she said.
De Leon declined to give specifics on when the next large debt issuances would be, noting they will be "back to auction" for now, referring to the regular treasury bills (T-bills) and treasury bond (T-bond) auctions. (PNA)