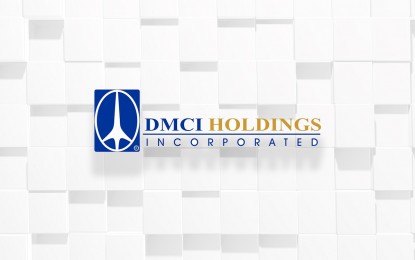 MANILA – Diversified engineering conglomerate DMCI Holdings Inc. has benefited from a lower income tax with the Corporate Recovery and Tax Incentives for Enterprises (CREATE) law.
In a statement, DMCI Holdings said deferred tax liabilities dropped by 2 percent in the first half of the year mainly due to remeasurement following the passage of CREATE law.
"(The) impact of CREATE (law) for (the) second quarter alone is net gain of PHP808 million. For the first half, it's net gain of PHP981 million," it said.
President Rodrigo Duterte last March 26 signed into law the CREATE Act that aims to attract more investments and maintain fiscal prudence and stability by introducing reforms to the corporate tax and incentives system.
The law reduces the corporate income tax rate by 5 to 10 percent for micro, small and medium enterprises (MSMEs) and other corporations.
The conglomerate recorded PHP9.5 billion in first-half consolidated net income, nearly five times the PHP2 billion it reported last year.
The sharp uptrend was due to the exceptional rebound of its subsidiaries, Semirara Mining and Power Corporation (SMPC), DMCI Homes, and DMCI Mining.
Excluding a nonrecurring gain of PHP1.2 billion this year relative to the remeasurement of deferred tax liabilities as a result of the CREATE law and PHP586 million net loss mainly from sales cancellations for a real estate project last year, its consolidated core net income surged 217 percent from PHP2.6 billion to PHP8.3 billion.
The DMCI Group said its second-half performance will largely depend on the movement of coal, nickel and electricity spot prices and sustained upswing of its mining, construction and power plant operations.
"Electricity spot prices could consolidate at around PHP4 as demand eases during the rainy season and supply improves due to the commissioning of a major power plant, increased output of hydropower plants and reduced plant outages," it said. (PR)