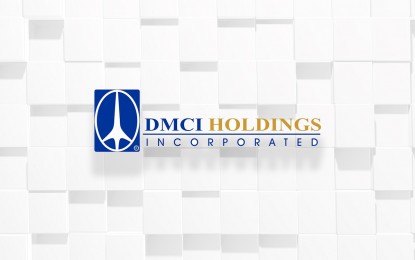 MANILA – Diversified engineering conglomerate DMCI Holdings Inc. booked a record high core net income in the first nine months of the year, as it reaps benefits of a lower income tax under the Corporate Recovery and Tax Incentives for Enterprises (CREATE) law.
In a report, DMCI Holdings said core net income expanded nearly three times from PHP4.50 billion to PHP12.31 billion in January to September, excluding a nonrecurring gain this year mainly due to deferred tax remeasurement because of CREATE Act and nonrecurring loss in 2020 owing to Davao project sales cancellations.
"The Group reflected the changes in the current and deferred income taxes in its unaudited interim condensed consolidated financial statements as of and for the nine-month period ended September 30, 2021, including the retroactive effect of the change in tax rates arising from the CREATE Act, reducing provisions for current and deferred income tax by PHP993 million," it said.
President Rodrigo Duterte signed into law on March 26, 2021 the CREATE Act to attract more investments and maintain fiscal prudence and stability in the Philippines.
Republic Act (RA) 11534 or the CREATE Act introduces reforms to the corporate income tax and incentives systems.
Applying the provisions of the CREATE Act, the Group would have been subjected to a lower regular corporate income tax rate of 25 percent effective July 1, 2020.
The DMCI Group said its nine-month consolidated net income more than tripled from PHP3.9 billion to PHP13.5 billion as consolidated revenues swung to an all-time high of PHP80 billion, an 82-percent upturn from PHP44 billion last year.
With higher electricity sales and average selling price, DMCI Power raised its net income contribution by 6 percent from PHP403 million to PHP428 million.
"The recent downgrade of Metro Manila to Alert Level 2 is seen to drive business activities and commercial consumption, translating to higher spot electricity prices and average effective water tariff," it said.
The Group said tapering coronavirus disease 2019 (Covid-19) cases and widespread vaccination are also likely to jumpstart domestic tourism, new investments and international border reopening, which bodes well for the off-grid, construction and real estate businesses. (PR)