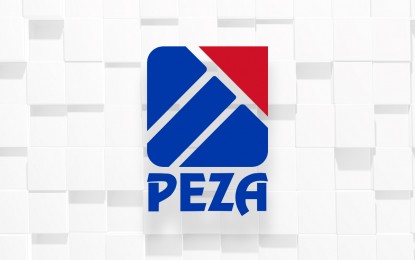 MANILA – The Philippine Economic Zone Authority (PEZA) has invited businesses in Dubai to consider locating their next investments in the Philippines.
PEZA deputy director general Tereso Panga said in his social media post Monday night that PEZA director general Charito Plaza met with businesses from sectors of Islamic banking, transport, logistics, and energy in Dubai last week to present investment opportunities in the Philippines.
Panga said multinational logistics firm, DP World, plans to develop a 50 to 100-hectare economic zone with integrated seaport for their latest logistics facilities and solutions.
He added that Plaza invited DP World to bring their DP World Cargospeed, which is a venture in partnership with Virgin Hyperloop, providing a hyperloop-enabled transport system for passengers and cargoes.
The Hyperloop is fully powered by solar and can move people and cargoes "at the speed of flight and closer to the cost of trucking".
Panga said the Hyperloop can cut down travel time from Manila to Mindanao to one hour.
"As for Emirates, they will explore airport development/facility management and increase the number of weekly flights (of) Manila-Dubai for the benefit particularly of the OFWs (overseas Filipino workers) in the Middle East," he said.
For the energy sector, Lootah BC Gas eyes liquefied natural gas (LNG) generation and biofuel production, while the Global Business Forum (GBF) Asean in Dubai is pushing for a renewable energy transition and adopting alternative energy sources such as hydrogen, ammonia, and battery storage.
Plaza also met with Islamic Dubai Bank and AlHuda-Center of Islamic Banking and Economics (CIBE) to promote Islamic banking and finance in the Philippines.
Earlier, PEZA and the Bangko Sentral ng Pilipinas signed an agreement to promote Shariah-compliant funds and investments to attract Arab or Gulf Cooperation Council (GCC) investors into the country to become an alternative source of funding for ecozone projects.
"In response to this, the Islamic Dubai Bank is determined with its plan to acquire a universal bank status in the Philippines and to help the government access the GCC sovereign wealth fund and the USD2.9 trillion global Islamic finance industry as of 2019," Panga added.
So far, there are only 21 Arab locators in PEZA zones across the country with total investments amounting to PHP1.75 billion.
Seven of these Arab firms came to the Philippines during the Duterte administration.
"PEZA's aggressive investment promotions through its regular Global Biz and participation in key missions are instrumental in attracting FDI (foreign direct investment) to generate more jobs, exports and other economic opportunities that will hasten our recovery," Panga said. (PNA)