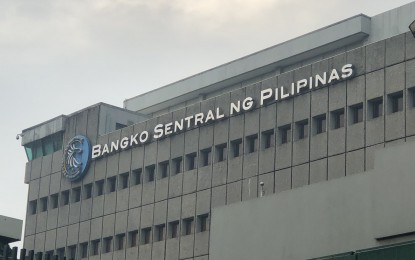 MANILA -- The Bangko Sentral ng Pilipinas (BSP) is continuously partnering with counterparts overseas to strengthen its capacity as a regulator and to give the country an additional buffer to withstand liquidity shocks and balance of payment (BOP) issues.
In a virtual briefing on Thursday, BSP Governor Benjamin Diokno said one such cooperation is the two-way Bilateral Swap Arrangement (BSA) with the Bank of Japan (BOJ), which was renewed effective Jan. 1, 2022 until Dec. 31, 2024.
Under the said BSA, BSP can draw up to USD12 billion short-term liquidity support from BOJ while the latter can draw up to USD500 million.
Diokno said the BSA complements the Chiang Mai Initiative Multilateralization, the financial agreement of the ASEAN+3 that covers the 10-member countries of the Association of Southeast Asean Nations (Asean) and China, Japan, and Korea.
He said while the financial agreement, which was established in 2001, has costs like interest that the BSP needs to pay once it draws funds from the facility as well as the opportunity cost of the USD500 million it has committed to extend, "the benefits of the BSA outweigh its costs."
Diokno said the Philippines has not utilized the BSA because the country "continues to have a strong external position, sound macroeconomic fundamentals, and enough policy buffers to weather external risks and vulnerabilities."
As of end-December 2021, the Philippines' gross international reserves (GIR) reached USD108.9 billion.
"We believe that the BSA is a positive signal to the market that we have sufficient financing resources to tap in case the need arises," Diokno added.
Aside from the BOJ, the BSP also have BSAs with, among others, the Monetary Authority of Singapore (MAS), Bank Indonesia, Otoritas Jasa Keuangan (OJK), Brunei Darussalam Central Bank, Central Bank of Mauritius, and Czech National Bank.
These tie-ups involve information exchange and capacity building on fintech development, financial market regulations, central bank digital currencies, and Islamic Banking, among others.
The BSP has also inked an MOU with the United Kingdom (UK) for the latter's support on several areas like fintech development, capital market development, and sustainable finance.
"For this year, we have in our pipeline negotiations with other central banks focusing on internal audit, digital payment initiatives, and cross border establishments," Diokno said.
BSP International Relations and Surveillance Department senior director Maria Teresa Dueñas declined to identify the central banks that BSP is currently in talks with, saying "negotiations are still ongoing."
"However, what we can mention are the areas of cooperation in these initiatives. These are all on fintech, on capital market development, and financial system developments," she said.
Diokno said the country also had BSAs with the central banks of Korea and China, but both expired in 2010.
He said the BSA with Korea was not renewed "as there has been no mutual interest to do so."
Diokno said negotiations with the People's Bank of China for a bilateral currency swap arrangement were made in 2018.
"This arrangement aims to facilitate bilateral trade and investment as well as provide liquidity should the need arise. However, negotiations were put on hold in 2020," he added. (PNA)