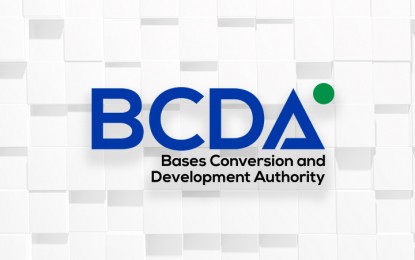 MANILA – The Bases Conversion and Development Authority (BCDA) is inviting Taiwanese businesses to set up their operations in Northern and Central Luzon, particularly at the Poro Point Freeport Zone and in New Clark City.
In a statement Monday, the BCDA said the agency has been engaging with Taiwan-based enterprises to look into expanding in Luzon due to the location's proximity to Taiwan.
"[Poro Point Freeport and Special Economic Zone] is actually the nearest property to Taiwan. In fact, it's just a stone's throw away from Taiwan and Xiamen, with Poro Point having an airport, a seaport, and tourism and a recreation/gaming complex, making it ideal for Taiwan locators," BCDA Executive Vice President and Chief Operating Officer Aileen Anunciacion Zosa said in a recent meeting with Taiwanese businesses.
Zosa cited key infrastructures in Poro Point that are critical in trade, including the San Fernando International Seaport and the San Fernando Airport.
The seaport can accommodate all types of vessels in its three piers, while the 40.5-hectare airport is positioned as an aviation training destination.
The Poro Point Freeport Zone also boasts the San Fernando Ferry Port Terminal, a PHP35-million project in partnership with the Department of Transportation.
"Other than the air, sea, and land infrastructure projects near Poro Point, the Department of Information and Communications Technology and BCDA has also implemented the Luzon Bypass Infrastructure Project, an ultra-high-speed information highway that will greatly improve the speed, affordability, and accessibility of broadband internet across the archipelago," the BCDA added.
It added that having a cable land station at the Poro Point will help in growing information technology sector in Northern Luzon.
Meanwhile, Zosa also highlighted opportunities in New Clark City in Central Luzon.
New Clark City eyes to be the country's first smart, green, and resilient metropolis.
Zosa said with "Build, Build, Build" projects in the pipeline for Central Luzon, New Clark City will offer an investor-friendly environment for businesses.
She added that the BCDA has partnered with various agencies to establish key infrastructure within New Clark City, which include the Department of Agriculture's National Seed Technology Park as well as the Department of Science and Technology's Virology Science and Technology Institute of the Philippines. (PNA)