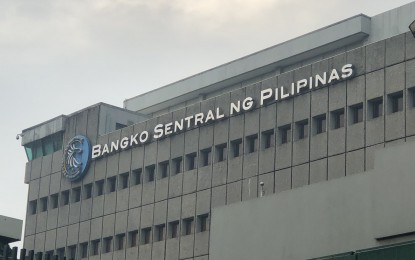 MANILA — The bid to promote Islamic banking and finance in the Philippines got another boost following the signing of a memorandum of agreement (MOA) for the establishment of the Shari'ah Supervisory Board (SSB).
The inter-agency Board in the Bangsamoro Autonomous Region in Muslim Mindanao (BARMM) was formally established last April through the issuance of a joint circular by the Bangko Sentral ng Pilipinas (BSP), the Department of Finance (DOF), the National Commission on Muslim Filipinos (NCMF), and the Bangsamoro government.
"Upon its signing, we published the joint circular to convey to the domestic and global markets that the Philippines is continuously building the necessary infrastructure to accommodate an expanded Islamic banking and finance ecosystem," said BSP Governor Benjamin Diokno in his speech during the MOA signing on Wednesday.
Aside from Diokno, other signatories to the MOA are DOF Undersecretary Bayani Agabin, BARMM Minister Mohammad Yacob, and NCMF Commissioner Yusoph Mando.
Diokno said the tie-up among the founding government agencies does not end after the signing of the joint circular and the MOA.
"The government agencies and private sector must continue to collaborate until our vision on an Islamic banking and finance ecosystem that viably operates alongside the conventional system, is realized," he said.
Diokno said the SSB will serve as a "strong arm" in reinforcing BSP's commitment to financial stability grounded on sound corporate governance in the delivery of financial products and services in the country.
"By issuing Shari'ah opinions on Islamic banking products and services, the SSB will play a key role in driving the business model of Islamic financial institutions and the sustainability of the Islamic banking products or services that will be made available to all Filipinos," he said.
Diokno said the establishment of the Board "can also boost trading activities, participatory financing schemes and entrepreneurial undertakings with financial institutions that are committed to providing end-to-end Shari'ah-compliant products and services."
"Clearly, the SSB can shape the Shari'ah governance oversight on Islamic banking and finance and complement existing conventional governance frameworks," he said.
He added that "while the tasks ahead are new and numerous, these are birth pains which I am optimistic of overcoming, given the strong commitments of the founding agencies." (PNA)