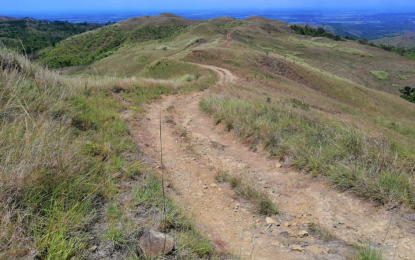 MANILA – Aboitiz Power Corp. will begin the commercial operation of its second solar power project in the province of Pangasinan in June 2023.
In a statement Friday, the firm said through PV Sinag Power Inc., a special purpose vehicle of its unit Aboitiz Renewable Inc. (ARI), the 159 megawatts-peak (MWp) Laoag and Laoag 2 Solar Project in Barangay Laoag, Aguilar, Pangasinan will have a capacity to produce 261 gigawatts-hour of clean energy annually. This is equivalent to the power consumption of around 100,000 households in a year.
AboitizPower said the bulk of the generation from the solar power plant will be contracted to a retail company for 20 years.
PV Sinag Power recently awarded the Engineering, Procurement and Construction contracts to SUMEC Complete Equipment and Engineering Co., Ltd. for the Laoag unit and Hansei Corporation for DC and AC for the Laoag 2 unit.
"Here at ARI, we are excited for this incredible journey ahead with our second solar project in Pangasinan. It marks another significant milestone of our increasing renewable energy portfolio in support of the country's energy transition to more environmentally sustainable sources," ARI executive director David Smith said.
Last February, AboitizPower started the construction of the 94-MW solar power project in Cayanga, Bugallon, Pangasinan, which is targeted to be delivered by the fourth quarter of this year.
Its second power venture is 14 kilometers away from the Cayanga-Bugallon project.
"This project is proof that AboitizPower is well underway in terms of our renewable energy growth ambitions. We look forward to its completion so we can continue to serve our country's growing needs with zero-emissions renewable energy, and contribute to achieving a sustainable energy transition," said AboitizPower president and chief executive officer Emmanuel Rubio.
(PNA)