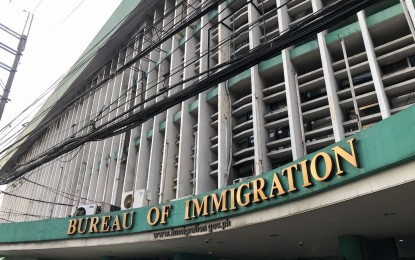 MANILA – The Bureau of Immigration (BI) has expanded access to International Criminal Police Organization (Interpol) systems to its other offices nationwide.
In a memorandum of agreement signed with the Philippine Center for Transnational Crime, the bureau has agreed to install the Interpol Global Communication System (I-24/7) in all BI offices, including seaports and field offices.
BI Commissioner Jaime Morente said Tuesday the lateral coordination of the agency and the Interpol has led to the arrest of foreigners and fugitives involved in transnational criminal activities.
"The use of the I-24/7 was limited to screening passengers at the international ports. We see this as an effective tool in intercepting undesirable aliens, hence we sought expansion of its use," he said in a statement.
Initially, access to the system was limited to BI personnel at the Ninoy Aquino International Airport, Clark International Airport, Bohol-Panglao International Airport, Subic International Airport, Cagayan North International Airport, and Zamboanga International Airport.
The BI signed the accord to continue direct access to the I-24/7 at international airports and seaports and extend connectivity to BI offices that accept and process visa applications, permits, and other similar transactions from foreign nationals.
"Since being granted direct access to the Interpol's system in 2015, I am convinced that this agreement has helped the BI in hunting down foreign criminals who are attempting to make our country their hideout. I am confident that the expansion of the system to satellite and field offices will immensely contribute to the apprehension and deportation of undesirable aliens," the BI chief added.
He said the move is also related to the BI's implementation of Executive Order 122 signed by President Rodrigo Duterte on the adoption of the Advance Passenger Information System (APIS).
On the other hand, BI APIS Operations Center chief Melvin Mabulac explained that the Interpol database will serve as part of the country's advance security vetting of incoming foreign nationals.
Since 2016, the BI has launched numerous massive intelligence operations, yielding to the arrest of almost 2,500 foreigners who were found to be undocumented, working without the necessary visas, and were international fugitives hiding in the Philippines. (PNA)