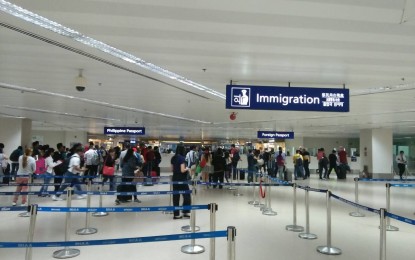 MANILA – The Bureau of Immigration (BI) on Tuesday cautioned anew the public against trafficking syndicates who prey on children, women, and overseas workers bound for the Middle East and Gulf regions.
"It is important that we do not take the issue of human trafficking lightly. This modern-day slavery is still very rampant, and it is happening both here and in other parts of the world," Commissioner Jaime Morente said in a statement.
He noted that human traffickers usually lure their victims under the pretext of lucrative jobs overseas, without securing legal documentation.
"As a result, those victims of human trafficking are led up to experience compensation issues, or worse -- mental and physical abuse abroad," he added.
This came following news abroad of Indian women who were illegally trafficked and were rescued from inhumane conditions in Kuwait.
Meanwhile, BI Travel Control and Enforcement Unit (TCEU) head Timotea Barizo urged the public to remain vigilant against persons offering jobs in Middle Eastern countries where high-paying jobs are supposedly waiting for them.
"Aspiring OFWs should practice caution and transact only with persons and agencies accredited by the government. If caught, those illegal recruiters and human traffickers are doomed to face imprisonment," she said.
In 2021, the BI has endorsed a total of 491 travelers to the Inter-Agency Council Against Trafficking (IACAT) as possible victims of human trafficking. (PNA)