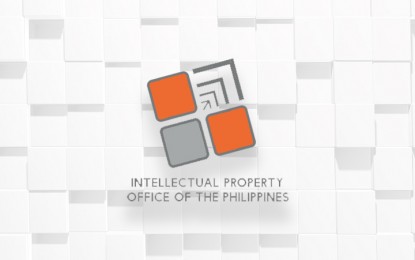 MANILA – With the new leader at the helm of the Department of Trade and Industry (DTI), its mother agency, the Intellectual Property (IP) Office of the Philippines (IPOPHL), is optimistic that the country's momentum in harnessing IP for economic recovery and growth will be sustained.
Director General Rowel Barba said he is pleased that one of the priorities of newly minted DTI Secretary Alfredo Pascual is boosting local and foreign investments in the technology space.
"IPOPHL extends its full support in advancing the new secretary's goal of enabling innovation. There is already growing recognition of our country as a champion of IP protection and enforcement, both in the region and the world. We will continue to build on this positive reputation," Barba said.
The Philippines' status as an "innovation achiever" in the Global Innovation Index, where it ranks as the 51st most innovative out of 132 economies, is also seen to lure innovation-based investments.
Being an innovation achiever signifies a country's ability to generate relatively high innovative and creative products despite limited resources and other setbacks.
"As a member of the National Innovation Council (NIC), IPOPHL is steadfast in its commitment to work closely with fellow NIC members and help close the gaps that stifle the full transformation of our innovation and creative industries," Barba added.
The IPOPHL chief also cited fiscal and non-fiscal perks waiting for projects that will commercialize uncommercialized patents and derive from Innovation and Technology Support Offices —patent libraries that provide training on patent search and drafting.
The patent-generating activities are covered under the Board of Investments' current Investment Priorities Plan which aims to modernize the Philippine economy and create high-value jobs.
MSME recovery and more global PH brands
Barba said IPOPHL will also intensify efforts to help micro, small and medium enterprises (MSMEs) recover and more homegrown names to scale up in global markets.
"In aligning with Secretary Pascual's vision, we will equip more MSMEs with the sufficient knowledge and capacity to develop their IP protection strategies," he said.
Barba said entrepreneurs, local businesses, startups, innovators, and artists must turn to IP in building competitiveness and resilience in a knowledge economy.
"The borderless digital world is also a bright spot for recovery, with opportunities for local high-value brands, innovative IP products and creative outputs to become a profound part of global supply chains," he added.
Aside from providing free IP webinars, IPOPHL also has a pool of programs designed for MSMEs and independent inventors and artists. Among them are the Juana Make a Mark, Juana Patent and Juana Design Protection Incentive Program, Juan for the World, Patent Cooperation Treaty Inventor Assistance Program and Copyright Plus Program.
Amend IP Code to push investments
IPOPHL will also renew its lobby to amend the IP Code of 1997.
The move, Barba said, "will help the Philippines keep in step with legal and technological developments happening across the world while boosting its attractiveness for tech businesses."
"Modern IP laws and efforts could be a point of attraction for foreign startups and big tech companies to set up shop in a country," he added.
The IP Code amendments are also seen to expand Filipinos' own IP asset portfolios.
"The enhancements we push for will allow for flexible protection mechanisms that will encourage greater commercialization of inventions. Protective forms of trademarks will be expanded to create more tools for competitiveness while we establish clearer provisions on copyright and aim to provide ease in doing business among artists," Barba said.
The IP Code was passed into law in June 1997. It was last amended in 2013 to grant IPOPHL enforcement powers and strengthen copyright protection, among others.
IPOPHL is celebrating this year the 25th anniversary of the IP Code with the theme "Creating a Silver Bright Future" as the agency aims to reinvigorate economic activity through IP. (PR)