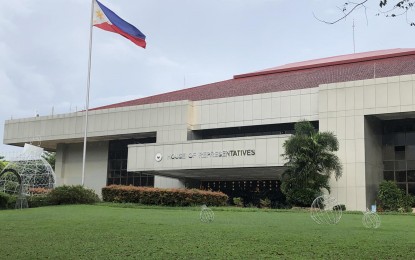 MANILA – The Bureau of Immigration (BI) can help generate new government earnings needed to bankroll additional cash aid or "ayuda" for poor households reeling from the skyrocketing prices of basic commodities, Rep. Marcelino Libanan (4Ps Party-list) said on Sunday.
"There's no question that the BI can easily raise between PHP10 billion to PHP12 billion in annual revenues, possibly more," Libanan, who served as BI Commissioner for three years during the Arroyo administration, said in a news release.
"Before the pandemic, the BI already managed to produce PHP9.3 billion in revenues in 2019, up 32 percent from the PHP7.03 billion it collected in 2018," he added.
Libanan has revived the proposed Bureau of Immigration Modernization Act that the House approved on third and final reading in the previous Congress, but which the Senate failed to pass.
As reintroduced by Libanan in the incoming 19th Congress, House Bill 1069 seeks to reorganize and further professionalize the BI, upgrade its systems, and boost staff pay.
The bill also allows the BI to retain "no more than PHP1.2 billion" of its annual income so that it can invest in new information technology-enabled, revenue-enhancing automation projects, such as a fully online-application and payment system that would eliminate corruption.
The BI generates income from visa processing and extension fees, fines and penalties, clearance and certification taxes, and immigration tax. The agency's revenues go directly to the national treasury.
Libanan's bill came as the government scrambles to fund additional subsidy for poverty-stricken households battered by soaring consumer prices.
The Department of Budget and Management earlier released PHP6.2 billion to pay for the initial tranche of the add-on cash grants to families listed under the Pantawid Pamilyang Pilipino Program, or the 4Ps. (PR)