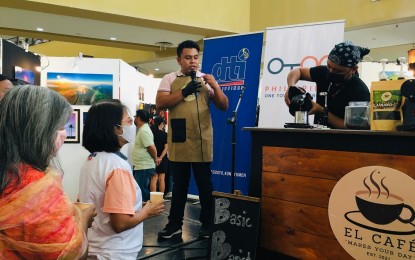 DUMAGUETE CITY – Negros Oriental Gov. Pryde Henry Teves is convening the Provincial Micro, Small and Medium Enterprises (MSMEs) Development Council (Provincial MSMED Council) in a bid to synchronize the government assistance programs for small businesses.
Krystle Jade Bato, information officer of the Department of Trade and Industry (DTI) in the province, on Monday said the governor has asked local government units (LGUs), national government agencies, private sector and industry leaders, the academe, and financing institutions to attend the meeting on Thursday.
"DTI is the lead agency at the national level in catering to the needs of the MSMEs although LGUs and other government agencies also have their individual programs and projects for this particular sector," she said.
Bato said in the more than two years during the coronavirus disease 2019 (Covid-19) pandemic, the DTI noted the absence of harmonized assistance extended by agencies and other sectors to the MSMEs.
"We are hopeful that after Gov. Teves has convened the MSMED Council, we can map out a plan for all key players and stakeholders to collaborate and go in the same direction," she said.
The total population of MSMEs in the manufacturing, retail, trade, construction, and services sectors in Negros Oriental is currently 9,303, based on data from the Philippine Statistics Authority in 2018, she added.
For this year, the DTI-Negros Oriental targets 13,500 MSMEs to be assisted, including those who are not yet or are still partially registered, Bato said.
Priority will be given to MSMEs engaged in agribusiness (processed food), retail such as wearables, bamboo, cacao, coffee, and coconut products manufacturing, and Information Technology/Business Process Outsourcing, among others.
The support to be given to these MSMEs include creatives and technical start-ups, improved business climate, access to finance, access to market, access to technology, and improved productivity, and participation in trade fairs, to name a few, Bato said. (PNA)