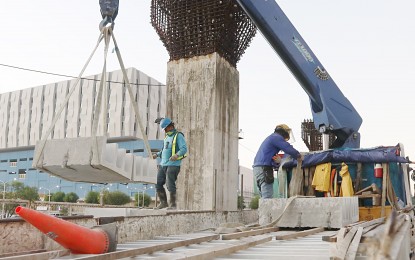 MANILA – An official of a business risk and security consultancy firm is optimistic about the amendment in the country's Build-Operate-Transfer (BOT) Law, citing its benefits to the government's bid to hike infrastructure spending.
Greg Wyatt, director of business intelligence of the Philippine Strategic Associates (PSA), said the current BOT Law of the country is not attractive to investors.
"And the way that's going to change is through the amendments to the Build-Operate-Transfer Law," he said in a virtual briefing hosted by the Nordic Chamber of Commerce of the Philippines, Inc. (NordCham Philippines) on Wednesday.
Wyatt said he hopes that the amendments will materialize during the current administration since this bid is among the priorities of the Marcos administration.
President Ferdinand Marcos Jr. has raised the need to amend the BOT Law as the current government wants to strengthen public-private partnership (PPP) in the implementation of infrastructure projects.
Marcos said the amendments are aimed to create a "more competitive and enabling environment" for PPP.
Wyatt said the government has repeatedly cited funding constraints as among the hindrances in implementing more infrastructure projects, thus the decision to tap PPP.
"I think the government understands that the changes (are) need(ed) (for the policies) to be more competitive," he said, citing that current rules are "not written in favor of investors."
Wyatt said one of the issues of the current BOT Law is that it has no provisions for international arbitration.
"You can't be certain what's actually going to make it through the legislative process, but the administration continues to promote public-private partnership. They really want to expand public private partnerships. The rules need to be more competitive," he said. (PNA)