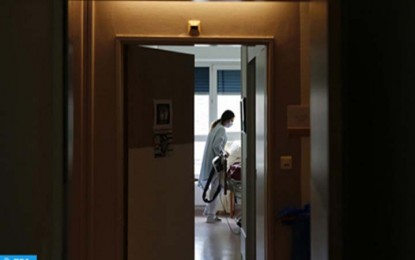 GENEVA – Half of healthcare facilities worldwide lack basic hygiene services, according to the latest Joint Monitoring Program (JMP) report by WHO and UNICEF.
Around 3.85 billion people use these facilities, putting them at greater risk of infection, including 688 million people who receive care at facilities with no hygiene services at all, the report "Progress on WASH in healthcare facilities 2000–2021: special focus on WASH and infection prevention and control" showed.
The newly established global estimate reveals a clearer and more alarming picture of the state of hygiene in healthcare facilities.
Though 68 percent of healthcare facilities had hygiene facilities at points of care, and 65 percent had handwashing facilities with water and soap at toilets, only 51 percent had both and therefore met the criteria for basic hygiene services. Furthermore, 1 in 11 (9 percent) of healthcare facilities globally have neither.
Facilities in sub-Saharan Africa are lagging on hygiene services as only 37 percent have handwashing facilities with water and soap in toilets.
Globally, around 3 percent of healthcare facilities in urban areas and 11 percent in rural areas had no water service, according to the report which compiles data from 40 countries.
"Hygiene facilities and practices in health care settings are non-negotiable," Dr. Maria Neira, WHO Director, Department of Environment, Climate Change and Health was quoted as saying in a WHO, UNICEF joint statement.
Echoing her, Kelly Ann Naylor, UNICEF Director of WASH and Climate, Environment, Energy, and Disaster Risk Reduction said that "If healthcare providers don't have access to a hygiene service, patients don't have a healthcare facility." (MAP)