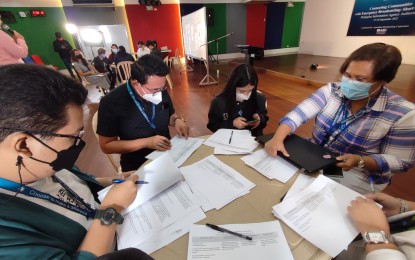 MANILA – Representatives of government media outlets and disaster response agencies recognized on Thursday the need for streamlining information flow and simplifying data dissemination to its target audiences for efficient emergency broadcasting before, during, and after disasters and emergencies in the Philippines.
During the second day of Emergency Broadcasting Training (EBT), Jesus Caduco, reporter of Intercontinental Broadcasting Corp., underscored the urgency to be trained and apply such practices for emergency broadcasting.
"'Yung demand ng emergency broadcasting, hindi siya 'yung nasa sideline lang, because of the greater demand dun sa risk ng climate change, kailangan talaga nandun sa center stage siya, tama lang na bawat reporter, or media personality, kailangan mare-orient, tsaka 'yung competence ma-review, para kung ano 'yung needed improvement maganda na ma-reinforce (The demand for emergency broadcasting is no longer on the sidelines, it has a greater demand due to climate change risk, it should be really on the center stage, it's just right for reporters and media personalities to be reoriented, review competence, to identify much-needed improvement to reinforce [effective emergency broadcasting)," ," he told the Philippine News Agency.
Caduco, being a reporter for over two decades, highly regarded the Australian Broadcasting Company's (ABC's) best practices for emergency broadcasting, especially as it sends "accurate, simple yet timely" information to the affected audiences.
"Their approach is holistic, from policy structure, in place, logistics, government support. For us, there's more room for improvement, most especially in harmonizing, ensuring synergy of information from different agencies, and ensuring layman terminologies that might be confusing for disaster-affected audiences," he said.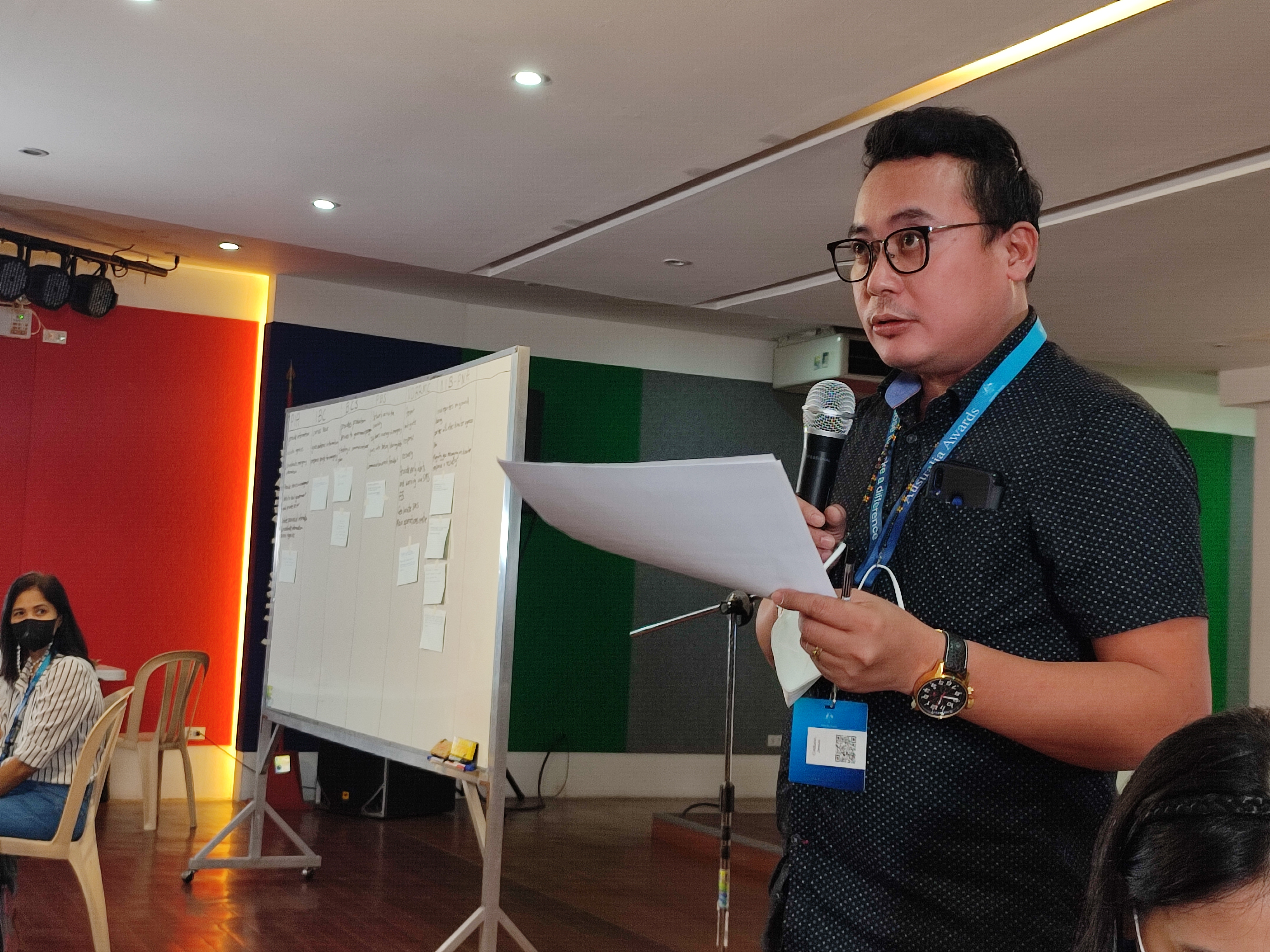 For his part, Diego Mariano, Information Officer III of the Office of the Civil Defense (OCD), recognized the efficiency and timeliness of coordination between Australian disaster response agencies and state media.
He said although the Philippines' current bottom-top data verification is significant for accuracy, there is an undeniable delay when it comes to validation.
"Sa setting natin, kino-consolidate pa ito, so ang maganda sa setting natin, is maraming vetting processes, mas sigurado na tama 'yung data na pumapasok, at data na nilalabas natin, ang downside, mas mahaba 'yung proseso (In our setting, it's being consolidated, there's numerous vetting process, we are more confident that the data being received and delivered is accurate, but the downside, the process is tedious)," he said.
He then highlighted Australia's approach wherein operational authorities on the ground are seen as credible sources for real-time updates for emergency situations which are crucial for people affected locally.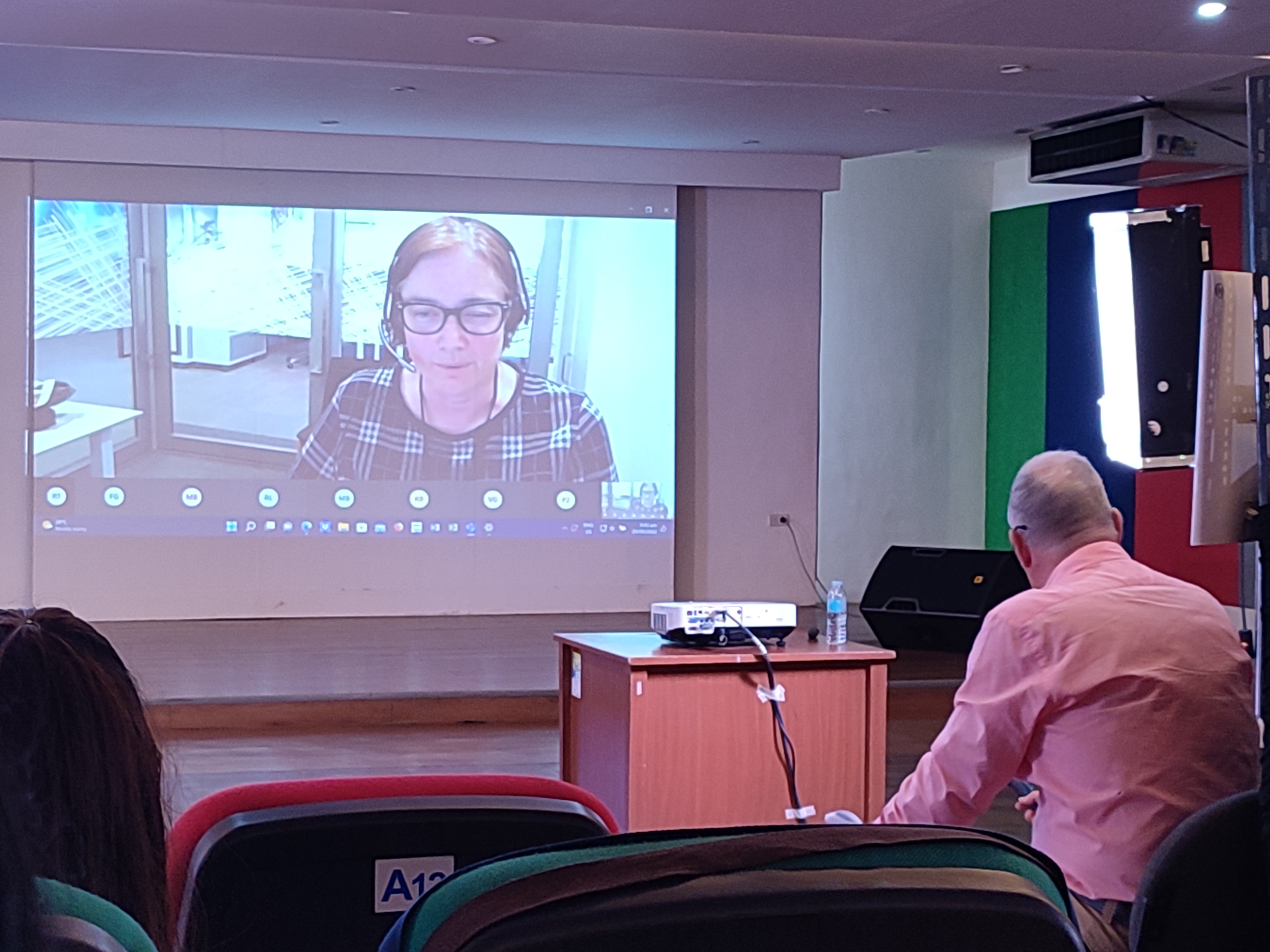 Currently, Australia has existing policies and partnerships through a Memorandum of Understanding between emergency response agencies and state media to exercise "unified, effective, and immediate" coordination and information sharing.
Simple, single messaging
Tracy Heffernan, Director of Australia's National Security and Crisis Communication, Department of Home Affairs, said these updates are disseminated through a single messaging, which is effectively done through a "national coordination mechanism."
"It's a forum that enables us to bring together different agencies across the federal government and certain territories to tackle specific issues in crisis, it also brings together all officials across the government to have a shared understanding of all the process, and how it's been managed," she said.
She added that this mechanism helps them come up with "creative solutions" and secure "shared information" for emergency broadcasts.
Hefferman also noted that it is important to "avoid speculations" during emergencies.
"Try to avoid speculations and address it quickly, that also includes social media, keep it available on social media, and address speculation where there's a chance that it's going public, we tend to worry less about reputational information at this point, and more about public safety," she said.
ABC International Development Program trainer Andrew Fisher emphasized that the media should simplify the message to cause prompt community response.
"There are people who are uncertain, frightened, scared, so the way we do it is to be simple because people are distressed, so you cannot use too complex," he said.
Mariano, however, insisted that it is also important for the public to take heed of these government information efforts to mitigate harmful effects and save properties and lives.
"Kailan lang may namatay tayong limang rescuers, it's a part of heroic job, pero 'yun nga, kung lahat tayo nung time na 'yun ay nasa safe place na, do these rescuers need to risk their lives?… kapag may message ang government, 'pag tumunog na 'yung cellphone na mayroong ng warning, lumindol, or nasa signal No. 5 tayo (Just recently, we have five rescuers who died. It's part of a heroic job. But, if that time, all of us are in safe places, do these rescuers need to risk their lives? If the government sends a message, when your phones alarm with a warning, [might be a] earthquake, or [tropical cyclone wind signal] no. 5), let's do the proper preparations," he said.
In the end, practitioners expressed their willingness to commit to trying such practices for effective emergency broadcasting, as it is considered a form of "public service." (PNA)