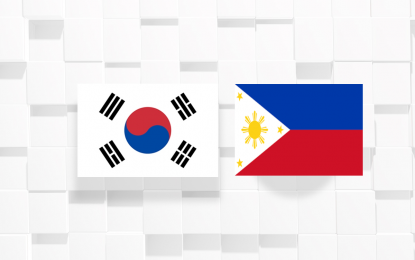 MANILA – The Philippines and South Korea target to strengthen supply chain links between the two countries and boost cooperation on nuclear energy, South Korea's Ministry of Trade Industry and Energy (MOTIE) said in a statement.
This, as Manila and Seoul held their second Joint Commission for Trade and Economic Cooperation (JCTEC) meeting last Oct. 18 led by Department of Trade and Industry (DTI) Undersecretary Ceferino Rodolfo and MOTIE Deputy Trade Minister Jeong Dae-jin in South Korea.
"Both sides assessed that this meeting, a first to be held in person since the pandemic outbreak, has been opportune in expanding Korea-Philippines economic cooperation centering on core raw materials, nuclear power plants, renewable energy, and eco-friendly automobiles," MOTIE said.
MOTIE said both countries agreed to push for a memorandum of understanding (MOU) on Korea-Philippines Core Raw Materials Supply Chain, taking advantage of the rich mineral production in the Philippines, especially nickel, chromium and copper.
Integrated mineral processing is one of the priority sectors of the DTI under its Make It Happen in the Philippines campaign.
"For nuclear power plants and energy, the two countries established a new working-level communication channel to deepen their ties in energy efficiency, and intend to expand their scope of collaboration. In particular, both sides agreed on strengthening nuclear power cooperation for revival of the Philippines' nuclear reactor industry, and shared policy directions on clean energy development," MOTIE added.
The Philippines has been discussing with South Korea on the use of small modular reactor (SMR) technology.
The Korea Hydro Nuclear Power Company also conducted studies on the rehabilitation of the Bataan Nuclear Power Plant.
The MOTIE said the free trade agreement (FTA) between the two countries "will be signed in the near future".
Under the FTA, agricultural items like avocados "will be subject to risk assessment procedures in accordance with export quarantine regulations".
"In industrial and technology cooperation, the two nations intend to keep engaging in Korea-Philippines ODAs (official development assistance) on molds, agricultural machinery and food products. Moreover, joint efforts for modernization of old public transport vehicles, demonstration of EVs (electric vehicles) and other eco-friendly car projects will be expanded," MOTIE added. (PNA)