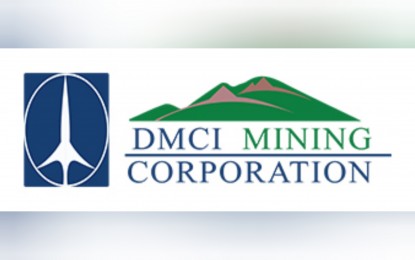 MANILA – Developing the electric vehicle (EV) industry is opening new opportunities for the Philippine mining sector, a company executive said Wednesday.
In a media roundtable, DMCI Mining president Tulsi Das Reyes said the e-vehicle sector has provided new opportunities for the mining industry and his company is keen to take part in this development.
He described that mining became a "sunset business" before the growth of the e-vehicle industry.
"Prior to the EV boom, stainless steel was going nuts, and they don't have capacity already for the stainless steel market. And China is the only growth for stainless steel, all other countries in the world (are) slowing down," Reyes said.
He said the growing demand for e-vehicles globally has offered a "fresh light" for the mining business.
Nickel is a component for e-vehicle batteries.
"Without EVs (e-vehicles), we would (have) ended so many other niche market(s). So it was a huge impact," Reyes added.
In the recent foreign business missions of the Department of Trade and Industry (DTI) in the United States, South Korea and Japan, companies from these countries expressed their interest in the Philippine e-vehicle industry, including manufacturing batteries for electric cars.
Part of the DTI's Make It Happen in the Philippines campaign is to attract investments for integrated mineral processing to have value-added activities in the mining industry instead of exporting minerals as raw materials.
Reyes said DMCI Mining is in talks with possible foreign partners to explore opportunities for integrated mineral processing here, including Indonesian and Chinese partners, but this will require adequate infrastructure in place and support from the government.
Meanwhile, DMCI Mining net income in January to September this year declined by 17 percent to PHP1.17 billion from PHP1.41 billion in the same period last year.
The lower profit for the first nine months of 2022 was mainly due to decline in shipment.
"Strong nickel prices and local currency weakness also moderated the impact of lower shipments on our bottom line," Reyes said. (PNA)