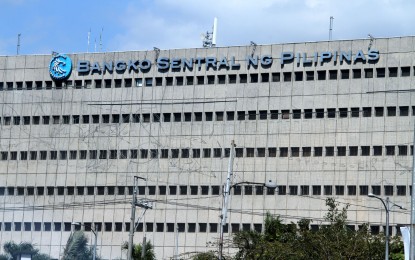 MANILA – Rates of the Bangko Sentral ng Pilipinas' (BSP) term deposit facility (TDF) continued to increase on expectations for another hike in the central bank's key policy rates this week.
The average rate of the seven-day facility inched up to 6.1395 percent from 5.9346 percent during the auction last Dec. 7.
The rate of the 14–day TDF rose to 6.2471 percent from 6.0550 percent last week.
Both tenors were undersubscribed despite the lower offer volume this week.
The BSP lowered the offer volume for the one-week facility to PHP200 billion from last week's PHP220 billion.
Tenders reached PHP182.994 billion and the auction committee awarded PHP182.794 billion.
Volume for the two-week TDF was also lowered to PHP160 billion from last week's PHP180 billion.
Bids reached PHP158.953 billion, which the auction committee fully awarded.
BSP Deputy Governor Francisco Dakila Jr. has repeatedly traced the upticks in the TDF rates to the same path for the central bank's key policy rates, which are expected to be hiked again on Thursday.
This, as inflation remains on the uptrend, with the November figure rising to 8 percent, the highest since November 2002. The rate of price increases in the previous month was at 7.7 percent.
BSP Governor Felipe Medalla earlier projected inflation to peak either this month, or in January next year. (PNA)