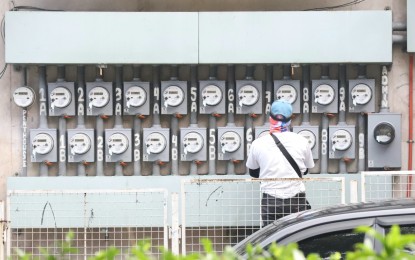 MANILA – The Manila Electric Co. (Meralco) announced Thursday that it signed an emergency power supply agreement (EPSA) with the Aboitiz-led GNPower Dinginin, Ltd. to partially replace the 670-megawatt (MW) PSA with San Miguel Corp.'s South Premiere Power Corp. (SPPC).
"Meralco executed an emergency power supply agreement with GNPower Dinginin, Ltd. for the supply of 300-MW baseload capacity effective starting today, Dec. 15, 2022, until Jan. 25, 2023," Meralco said in a statement.
Last week, the SPPC halted the power supply to Meralco after the issuance by the Court of Appeals of the 60-day temporary restraining order (TRO) on the PSA deal between the power generation firm and the distribution utility company.
Meralco said the rate under the EPSA would be PHP5.96 per kilowatt hour. It is also expected to reduce Meralco's exposure to the Wholesale Electricity Spot Market (WESM) to partly shield Meralco customers from volatile and possible higher generation costs.
"Meralco exhausts all measures to continue supplying its customers with sufficient and reliable power while mitigating the impact of the TRO to its customers," it added.
Earlier, the Energy Regulatory Commission rejected the petition of San Miguel and Meralco to increase generation charges due to higher costs of coal and natural gas, noting that the agreed price in the PSA is fixed and the causes cited by the companies were not factors for price adjustments. (PNA)