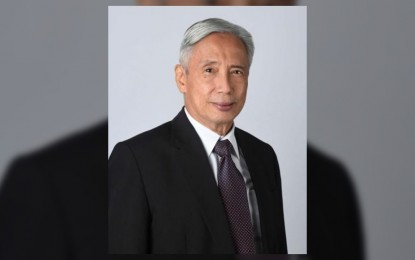 MANILA – Bangko Sentral ng Pilipinas (BSP) Governor Felipe Medalla on Tuesday said hikes in the central bank's key policy rates are still possible given that inflation remains elevated but discounts extreme increases, citing easing oil prices and the weakening of the United States dollar.

Asked if a 25-basis points increase is possible in the next two meetings of the central bank's policy-making Monetary Board (MB), Medalla replied in the affirmative.

"I will rule out very extreme forecasts," he told journalists.

The BSP's key policy rates have been hiked by a total of 350 basis points since last May due mainly to the rise in the rate of price increases, which rose to 8 percent last November, the highest since November 2008.

To date, the central bank's overnight reverse repurchase (RRP) rate is at 5.5 percent after being at record-low of 2 percent since 2020.

It has hiked by 50 basis points last Dec. 15, slower jump compared to the 75 basis points last November, which is the second of the same level for this year, also on account of the need to ensure adequate interest rate differential with the US' Federal Reserve.

Medalla attributed his rate hike projections to the recovery of the peso against the US dollar, which is now trading at 55-level after hitting its record-low 59-level last October.

"It seems like the strong dollar period is over," he said.

Medalla clarified that he does not consider the current peso-dollar exchange rate to be at comfortable level.
"I'm just saying that the weak peso further aggravating the inflation is now longer a big problem," he said.

He cited the drop in oil prices in the international market, which is now below USD80 per barrel after surging to over USD100 per barrel in the past months on account of the Russia-Ukraine conflict and concerns on the global growth.

These factors, he said, play important roles on the central bank's inflation projection.

"Our forecast for inflation is actually close to 3 (percent) than to 4 (percent) for the third quarter of next year and possibly below 2 percent near the end of next year and early 2024," Medalla said.

During the MB's rate-setting meeting last Dec. 15, the Board kept the 2022 average inflation forecast at 5.8 percent, hiked the 2023 forecast from 4.3 percent to 4.5 percent and slashed the 2024 projection from 3.1 percent to 2.8 percent.

Medalla said a cut in banks' reserve requirement ratio (RRR) remains on the table but not in the near term because "we don't want to confuse the markets."

"In reality, we should be able to do that because all we have to do is borrow more to mop up the liquidity cost by the RRR cut but to avoid confusing the market, it has to wait when we're no longer in an increasing mode," he said.

To date, universal and commercial banks' (U/KBs) RRR is at 12 percent, among of the highest in the region. (PNA)