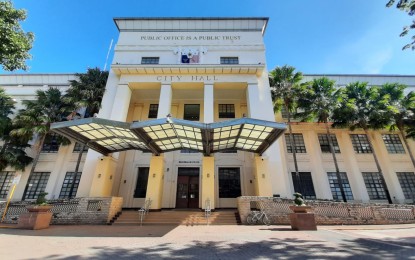 CEBU CITY – The city government here is confident of achieving further development similar to that of Singapore through its long-term investment programs and effort to overhaul the 20-year-old real property tax ordinance, an official said on Tuesday.
Vice Mayor Raymond Alvin Garcia said the dream of Mayor Michael Rama to change the development landscape here can only be achieved if the city residents will unite in supporting the measures meant to address flooding by demolishing structures along the rivers, beautification of the landmark Carbon Public Market, and removing illegally-built structures that obstruct traffic.
Garcia said the City Council is yet to pass the PHP50-billion annual budget that will bankroll the said development programs.
He also said the Mandanas ruling of the Supreme Court might bring about an increase of up to PHP500 million in the city's earnings.
The proposed budget for next year, he noted, has gone through a series of deliberations in a bicameral conference by some members of the council and representatives of Mayor Rama's office.
"We have agreed that the approval of the 2023 budget will definitely be done this year. We don't want a reenacted budget," the vice mayor said.
He said the proposed amendment to the city ordinance imposing taxes on real properties will also have a corresponding increase in the realty valuation. Moreover, it will not only increase the funds that will finance local programs but will also benefit real property owners.
"The Local Government Code states that an LGU (local government unit must revise its real property values every three years in order for the city government to base their percentage tax in assessing real property. However, our last revision was in 2003 and implemented only in 2006. Try to imagine that, our real property tax measure was 20 years ago, so it's very outdated," he said.
According to Garcia, the existing valuation based on the current market value of real properties at the South Road Properties now owned by big businessmen is a measly PHP1,250.
He promised that the increase in the real property tax will not be oppressive and confiscatory but will be fair to the owners of lands and buildings.
"We have discussed the effect of the coronavirus disease 2019 (Covid-19) pandemic and that we are still recovering. So, we will not implement (the tax measure) at one time. We will implement it on a staggered basis, as suggested by the Cebu Chamber of Commerce and Industry, some business entities, and real property owners," Garcia said. (PNA)