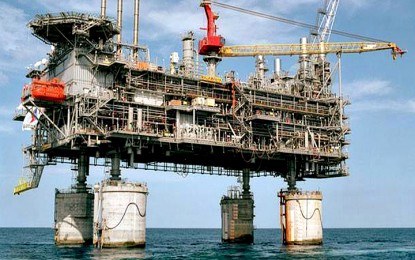 MANILA – A 15-day maintenance work is scheduled for the Malampaya Deep Water Gas-to-Power Project in February 2023 and the Department of Energy (DOE) said measures have been put in place for power plants to tap alternative sources.
DOE, in a press release on Friday, said Malampaya power project's operator, Prime Energy, has informed the department of the maintenance work from February 4-18, 2023, which was originally set for October this year.
It said the change in schedule was made "to avoid the 2022 typhoon season that can potentially cause start-up delays as experienced in 2021."
It said the maintenance work is a follow up to the one planned in 2021 "which were impacted by Covid travel restrictions that prevented the deployment of foreign specialists."
"This is a regular maintenance activity that has been closely coordinated with the DOE and other relevant stakeholders to ensure that the Malampaya facilities and equipment operate in a safe, reliable, and efficient manner to avoid incidents that can potentially impact the continuous supply of gas to the customer power plants," it said.
DOE said that during the 15-day period "the supply of gas will temporarily stop, and will lead the power plants to switch to alternate sources of fuel."
Thus, it said that "must run" power plants need to be designated to supply electricity to the grid "under all conditions."
Close coordination with the Manila Electric Company (Meralco) and other distribution utilities and retail electricity suppliers will also be done "to activate and expand the interruptible load program (ILP) to help soften the impact whenever supply deficiency and power interruptions are imminent in the grid."
The National Grid Corporation of the Philippines (NGCP) need to also hasten the completion of the transmission lines in Luzon grid and to announce red and yellow alerts, or when supply would be low, 6 p.m. on the prior day.
DOE also encourages large users to use their own generators during the said period to lessen demand on the grid while industrial, commercial, governmental and residential consumers are encouraged to implement energy efficiency measures.
"Malampaya has been touted as a world-class upstream facility, which has demonstrated high safety performance and high operational reliability, enabled by its regular maintenance activities," it added. (PNA)