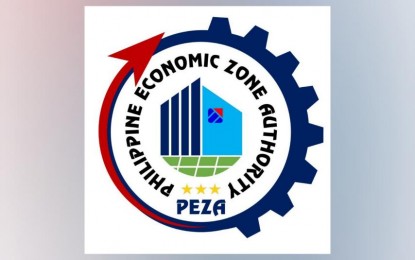 MANILA – The Philippine Economic Zone Authority (PEZA) is optimistic on approving ecozone projects in the coming years as President Ferdinand R. Marcos targets ecozone development as a catalyst for growth in the country.
This year, PEZA told the Philippine News Agency that the agency approved a total of 29 ecozone projects amounting to PHP96.21 billion, 11 of which were registered during the first six months of the Marcos administration.
These 11 ecozones from July to December accounted for 94 percent of the total investment approvals for ecozone development this year, with total project costs of PHP90.65 billion.
The PEZA said the largest investment for an ecozone development this year amounted to PHP81.65 billion, which is a mixed-used special economic zone for manufacturing and tourism in Pangasinan.
Of the total approved ecozone projects this year, 13 were information technology (IT) parks and centers, 12 were manufacturing ecozones, two in tourism, one in agro-industrial and one in mixed-use for manufacturing and tourism ecozone.
"Part of the priorities of this administration is to build more economic zones outside Metro Manila," said PEZA deputy director general Aleem Siddiqui Guiapal in a recent press conference.
Most of the ecozone projects registered in 2022 will be located in Calabarzon (Cavite, Laguna, Batangas, Rizal and Quezon provinces), with eight ecozone development.
This is followed by the National Capital Region and Central Luzon with three ecozone projects each; three projects in Central Visayas; two each in Ilocos Region, Soccskargen Region and Caraga Region; and one each in Western Visayas, Eastern Visayas, Northern Mindanao and Davao Region.
Guiapal said PEZA launched its "3E strategies" to attract more investments in ecozones. These include engaging new markets, expansion of existing markets and emerging markets, especially engaging with the Gulf countries for halal hubs and Islamic financing.
Rationalizing requirements
To boost investment approvals and ecozone development in PEZA, the investment promotion agency said it will push for amendments to the PEZA law, which is already a 27-year-old legislation.
Part of the proposal of PEZA is the rationalization of requirements for ecozone proclamation.
"We want rationalization of requirements for ecozone development because it's only PEZA that goes through a Presidential proclamation process. In the case of AFAB (Authority of the Freeport Area of Bataan), TIEZA (Tourism infrastructure and Enterprise Zone Authority), they can designate areas as ecozones without having to go through Presidential proclamations," PEZA officer-in-charge director general Tereso Panga earlier said.
Since its inception in 1995, PEZA has established 421 ecozones across the country that were approved through Presidential proclamations. Of the total, 300 are IT parks and centers, 78 manufacturing ecozones, 23 agro-industrial ecozones, 17 tourism ecozones and three medical tourism ecozones.
Around 4,346 locators have invested inside these PEZA zones in the past 27 years. (PNA)