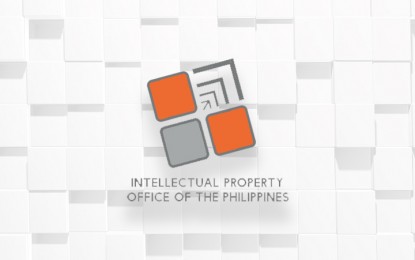 MANILA – The Intellectual Property of the Philippines (IPOPHL) reported on Thursday that it registered more intellectual property (IP) filings for the first nine months of the year.
IPOPHL said applications for IP protection from January to September this year increased by 4.4 percent to 36,709 from 35,172 in the same period in 2021.
IP filings in the country surpassed the pre-pandemic level since the first half of the year.
"The latest figures show impressive recovery in IP filings as we are on track to exceeding the pre-pandemic volume. This is largely driven by increased economic activities as several areas where quarantine restrictions have de-escalated to their laxest yet," IPOPHL director general Rowel Barba said.
He also attributed the increase in IP filings to the agency's stronger efforts to raise IP rights awareness.
Patents, trademarks, utility models and industrial designs can be registered for IP protection.
Bulk of the IP filings for the first nine months of the year were trademarks, with a total of 31,665 applications. Compared to the previous year, trademark filings increased by 5.6 percent.
Philippine-based trademark holders accounted for the biggest filings at 19,762 or 62 percent of the total trademark registrations.
"The bulk of trademark filings were in pharmaceuticals, health, cosmetics (with a 19 percent share), followed by agricultural products and services (16.8 percent) and scientific research, information and communication technology (14.5 percent)," IPOPHL said.
In the same period, patent filings went up by 2.3 percent to 3,116 from a year ago. Non-residents applied for 2,807 patent protection here or 90 percent of the total patent applications.
Sectors with the most patent filings from January to September this year were pharmaceuticals, organic fine chemistry and biotechnology.
Some 923 industrial designs sought and 1,005 utility models sought IP protection in the same period.
Meanwhile, IPOPHL also reported that copyright registrations rose 69.1 percent to 2,602 in the first nine months of 2022 compared to the same period last year.
Copyright registrations for the period were mainly driven by books, pamphlets, articles, e-books, audio books, comics, novels and other writings; followed by literary, scholarly, scientific and artistic works; and drawings, paintings, architectural works, sculpture, engraving, prints, lithography or other works of art, models or designs for works of art.
"As IPOPHL also ensured strong presence in various channels to help more Filipinos protect their IP, we are confident in maintaining our recovery momentum throughout the rest of 2022," Barba added. (PNA)