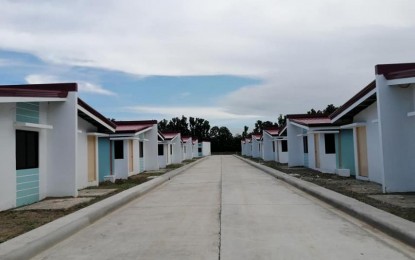 MANILA – Prices of residential real estate in July to September 2022 period increased by 6.5 percent year-on-year and by 4.6 percent quarter-on-quarter, the Bangko Sentral ng Pilipinas (BSP) reported Thursday.
Year-on-year, both residential property prices in the National Capital Region (NCR) and areas outside NCR (AONCR) by 17.5 percent and 2.3 percent, respectively.
From the second quarter to the third quarter this year, residential real estate prices in NCR increased by 14.6 percent while prices slipped by 0.4 percent AONCR.
The BSP said the increases in residential property prices to higher prices of duplex housing, condominium units and single detached/attached houses.
On the other hand, prices of townhouses fell compared to the last quarter and also the previous year.
"The average appraised value of new housing units in the country stood at PHP84,589 per square meter (sqm) in Q3 2022. The average appraised value per sqm in the NCR was at PHP139,283, higher than both the national average and the average appraised value in the AONCR at PHP47,129," the central bank said.
It added that 82.2 percent of the residential real estate loans made during the third quarter were used to purchase new housing units.
Bulk of the housing loans was used to acquire single-detached/attached houses at 47.5 percent, condominium units at 39 percent and townhouses at 13 percent. (PNA)