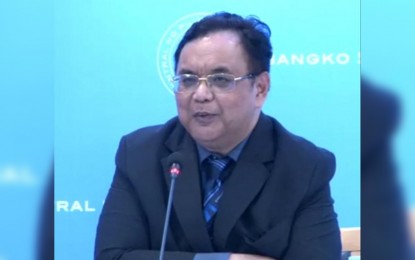 MANILA – Demand for the Bangko Sentral ng Pilipinas' (BSP) term deposit facility (TDF) was strong during the first auction for 2023 amid the continued spike in yield.
BSP hiked the offer volume for the seven-day facility to PHP230 billion from PHP200 billion during the last auction for 2022 or on Dec. 28, while the 14-day facility was again offered for PHP160 billion.
Both tenors were oversubscribed, with bids for the shorter-dated TDF reaching PHP237.656 billion and PHP192.961 billion for the 14-day facility. Both tenors were fully awarded.
BSP Deputy Governor Francisco Dakila Jr., in a statement, said bids submitted during this week's TDF auction were "within the BSP's expected volume range."
Meanwhile, the rate of the one-week facility rose to 6.3322 percent from 6.2860 percent.
The average rate of the 14-day facility inched up to 6.4180 percent from 6.3803 percent last week.
Dakila said accepted yield for the seven-day TDF "shifted higher" but "narrowed to 6.2445-6.4200 percent" while that of the 14-day tenor "narrowed to 6.2445-6.5000 percent."
"The results of the TDF auction came as eligible counterparties brought back their cash to the BSP's facilities after the holidays," he said, noting that the central bank's "monetary operations will remain guided by its assessment of the latest liquidity conditions and market developments." (PNA)