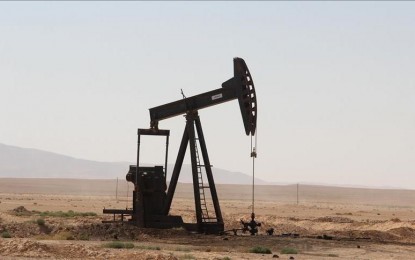 ANKARA – Oil prices fell on Monday ahead of industry data by two major energy watchdogs as well as rising Covid-19 (coronavirus disease 2019) cases in China.
International benchmark Brent crude traded at USD84.64 per barrel at 10.26 a.m. local time (0726 GMT), a 0.75 percent decrease from the closing price of USD85.28 a barrel in the previous trading session.
The American benchmark West Texas Intermediate (WTI) traded at USD79.31 per barrel at the same time, a 0.99 percent loss after the previous session closed at USD80.11 a barrel.
The Organization of the Petroleum Exporting Countries (OPEC) and International Energy Agency (IEA) will publish their monthly oil market reports on Tuesday and Wednesday, respectively, which will cover major issues affecting the world oil market and provide an outlook for demand and supply in the crude oil market.
The markets are also highly concerned that the rising Covid-19 cases in China, the largest oil importer in the world, may impede the country's economic recovery.
Fears that weak oil demand in the country will postpone the economic recovery are pushing prices lower.
After Covid-19 restrictions were relaxed last month, the Beijing government stopped reporting the number of cases, but health officials in several cities in China are stating that the majority of the population is fighting the disease.
Amid reports that the government is hiding the real number of cases, the experts warn that 70 percent of the 1.4 billion people in the country may contract the disease throughout the winter if the mass spread continues at this speed. (Anadolu)