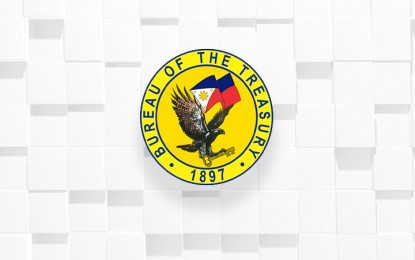 MANILA – The Bureau of the Treasury (BTr) upsized on Tuesday the awarded 20-year Treasury bond (T-bond) after its rate declined.
It offered the debt paper for PHP35 billion but after bids reached nearly four times, at PHP133.947 billion, the auction committee accepted PHP49 billion.
Rate of the securities slipped to 6.525 percent from 8.012 percent previously.
Rizal Commercial Banking Corporation (RCBC) chief economist Michael Ricafort told the Philippine News Agency that the drop in the debt paper's yield, compared to its level during the auction on Nov. 22, 2022, was partly due to the dovish signals from the Federal Reserve and Bangko Sentral ng Pilipinas (BSP), with cuts in the central banks' key rates seen to be lower than 75 basis points.
This, as US consumer price index (CPI) continues to decelerate, with the December 2022 level at its 14-month low of 6.9 percent.
Ricafort said statements regarding the possible cut in local banks' reserve requirement ratio (RRR) also supported market sentiments.
He said improvement of the Philippine peso to its strongest in nearly seven months, now trading at 54-level against the US dollar, is also a plus on market sentiments since "that could reduce import prices and overall inflation."
"This (government securities auction result) is similar to the strong demand/bids seen in the national government's T-bond auction last week," he added. (PNA)