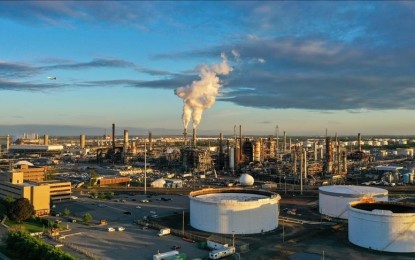 ANKARA – Oil prices slightly dropped on Monday underpinned by tentative economic growth in China and potential recession in the US.
International benchmark Brent crude traded at USD87.51 per barrel at 9.54 a.m. local time (0654GMT), down 0.14 percent from the closing price of USD87.63 a barrel in the previous trading session.
The American benchmark West Texas Intermediate (WTI) traded at USD81.56 per barrel at the same time, a 0.10 percent drop after the previous session closed at USD81.64 a barrel.
Major Asian markets including China are closed for the Lunar New Year holiday which is expected to affect demand this week.
However, the oil sector remains optimistic about an increase in demand in China as the country opted to end Covid-19 (coronavirus disease 2019) restrictions last month and reopened its borders for travel.
Markets are awaiting US fourth quarter gross domestic product data due later in the week, which will reveal likelihood of a recession in the world's largest economy.
Experts voice concerns that a potential recession in the US could offset demand growth from Asia. (Anadolu)