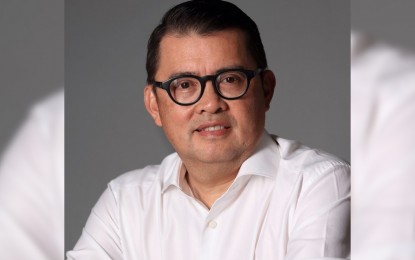 MANILA – Go Negosyo founder Joey Concepcion, also Private Sector Advisory Council (PSAC) jobs group lead, said commodity prices are seen to ease by middle of this year and inflation rate will slow down towards the end of 2023.
During the Laging Handa public briefing Monday, Concepcion said supply chain disruptions in the global market remains a factor that affect commodity prices not only in the country but also other markets.
"I expect by middle of this year, we see lower prices, hopefully, lower—we're seeing oil prices go down, We're seeing wheat prices go down. Hopefully, sugar and the rest will all go down," he said.
He added that the interest rate hikes of the Bangko Sentral ng Pilipinas (BSP) has helped in taming the further acceleration of inflation rate.
Concepcion said slowing down the inflation rate will also support economic growth this year.
Inflation in 2022 stood at 5.8 percent, still within the government's target, but December 2022 inflation recorded its 14-year high at 8.1 percent.
Despite the high inflation rate, Concepcion said domestic demand remains robust that support the economy.
"We can see demand coming back, growth coming back," he added. (PNA)