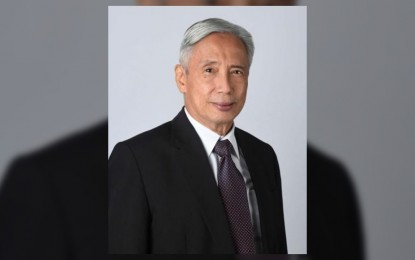 MANILA – Bangko Sentral ng Pilipinas (BSP) Governor Felipe Medalla on Monday told foreign investors the Philippines' inflation rate is on its way back within target in the second half of 2023.
During the Philippine economic briefing held in Frankfurt, Germany that was streamed live through the Facebook page of various government agencies, Medalla told business leaders that the inflation rate in the country is now driven by supply-side factors from an initial impact of global-related issues.
He said the government has been doing its best to address the issue, and among the solutions include speeding up the importation of several agricultural products such as rice, sugar and meat.
Medalla said there are already signs that inflation is normalizing, with month-on-month level already decelerating.
"Unless there is a large shock again that's associated with the weather, we do not see the shocks propagating into a self-fulfilling prophecy because of our very aggressive monetary policy," he said.
BSP's policy-making Monetary Board (MB) hiked the central bank's key policy rate by a total of 350 basis points last year after rate of price increases breached the government's 2-4 percent inflation target band starting April last year.
Last December, inflation hit 8.1 percent, the highest since November 2008, which Medalla earlier said could likely be the peak.
"We expect that by the end of the third quarter or by the fourth quarter, we will already be below four percent," he said.
Medalla said their inflation models show that inflation level may even be below 2 percent by early 2024.
In the past, he said the Philippines' longest period of experiencing inflation of around 4 percent is 15 months, with three to four shocks coming within around four months.
He said base effects is seen to dissipate after around 16 months, with the current run the longest so far and unexpected due to several factors that started with global issues and then turned into domestic supply-side factors.
"We are well into a target-consistent path of inflation …We are not there yet but we will be there," Medalla said. (PNA)