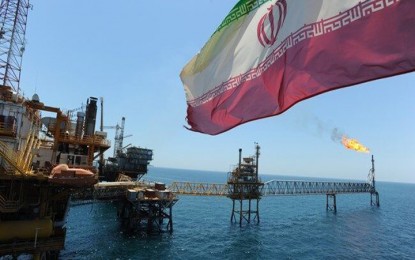 TEHRAN – The International Energy Agency estimated Iran's oil production in December 2022 at 2.72 million barrels per day (bpd), announcing that Iran's rank upgraded to the fourth among top oil suppliers of the Organization of the Petroleum Exporting Countries (OPEC).
In its latest monthly report, the agency declared that the total oil production of the OPEC in the last month of the past year stood at 29.19 million bpd and the total oil production of 13 OPEC member states decreased 40,000 bpd in December 2022 compared to the volume in the previous month.
According to the international entity, Iran's crude oil production stood at 2.72 million bpd in December 2022, showing no change in comparison to November.
But it experienced an increase of 210,000 bpd compared to October when the crude production stood at 2.51 million bpd.
Thus, Iran's position improved in the ranking of the top oil producers of the OPEC, and the country could surpass Kuwait which had the fourth position, the report said.
Following the US illegal sanctions on Iran, the oil production level of the Islamic Republic declined remarkably, nosediving from the second to the fifth position, but the country succeeded in improving in November and December to reach the fourth rank in the OPEC.
Kuwait produced 2.68 million bpd in November and 2.66 million bpd in December, while it produced 2.8 million bpd in October.
Saudi Arabia produced 10.48 million bpd in December to stand as the first OPEC oil producer, followed by Iraq and the United Arab Emirates with 4.45 million bpd and 3.23 million bpd respectively. (IRNA)