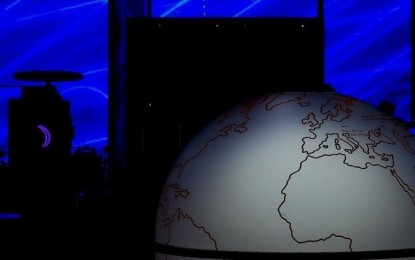 UNITED NATIONS – Global economic growth is projected to decline from an estimated 3 percent in 2022 to 1.9 percent in 2023, marking one of the lowest growth rates in recent decades, according to a United Nations report released Wednesday.
The World Economic Situation and Prospects report said a series of severe and mutually reinforcing shocks in 2022, including the war in Ukraine and the effects of the coronavirus pandemic, will weigh heavily on the world's economy in 2023.
Persistently high inflation averaged about 9 percent in 2022, according to the report and global growth is forecast to moderately pick up to 2.7 percent in 2024.
''The near-term economic outlook remains highly uncertain, however, as myriad economic, financial, geopolitical and environmental risks persist,'' the report said. ''The current global economic slowdown cuts across both developed and developing countries, with many facing risks of recession in 2023.''
The US' gross domestic product (GDP) is projected to expand just 0.4 percent in 2023 and many European countries are projected to experience a mild recession, with elevated energy costs, high inflation, and tighter financial conditions depressing household consumption and investment, it said.
The European Union is forecast to grow 0.2 percent in 2023, down from an estimated 3.3 percent in 2022.
The Russian economy shrank less than initially expected in 2022, with GDP declining about 3.5 percent.
Economic growth in China is projected to moderately improve in 2023 to 4.8 percent, likely remaining well below the pre-pandemic rate of 6 percent to 6.5 percent, it said. (Anadolu)