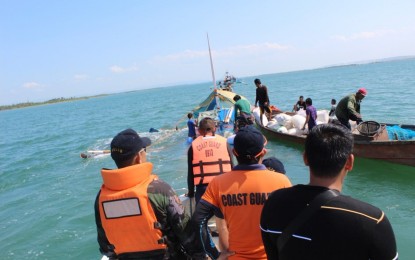 MANILA – A Philippine Coast Guard Academy (PCGA) will ensure enough personnel to protect maritime resources in the country's estimated 7,600 islands.
Senate Bill No. 1673 or the Philippine Coast Guard Academy Act calls for the appropriation of PHP1.5 billion for the Academy, to be released in a staggered basis by the Department of Budget and Management for three years.
Another PHP800 million shall be appropriated for acquiring modern training ships while PHP60 million will come from the yearly General Appropriations Act for the maintenance and operation of the PCGA.
Currently, the PCG has an agreement with the Philippine Merchant Marine Academy to admit and train 70 cadets yearly.
"Protection of the Philippine's maritime trade is necessary to sustain socio-economic development. In order to secure our maritime trade, it is vital to protect maritime trade from any internal and external threat. This is the role of the Philippine Coast Guard as it is mandated and responsible, among others, to perform maritime safety, maritime environmental protection and maritime security," bill author Senator Mark Villar said in his explanatory note.
The proposed PCGA will be comparable to the Philippine Military Academy and the Philippine National Police Academy as graduates will be conferred with Bachelor of Science degrees and shall be given the option to be a commissioned officer of the Philippine Navy.
The minimum qualifications for admission into the PCGA are natural-born Filipino citizens, single with no parental obligations, in good physical condition, 17 to 22 years of age on the first day of the academic year and at least a secondary level graduate. (PNA)