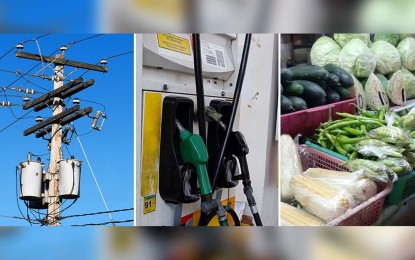 MANILA – Higher electricity rates, among others, is expected to bring January 2023 domestic inflation rate to between 7.5 to 8.3 percent, the Bangko Sentral ng Pilipinas (BSP) said on Tuesday.
In a statement, the central bank identified other possible drivers of the rate of price increases for the month, including the "approved water rate rebasing, higher domestic petroleum prices, uptick in the prices of key food items, and the annual increase in sin taxes."
However, these factors are projected to be countered by "the reduction in LPG (liquefied petroleum gas) prices as well as the peso appreciation."
"The BSP will continue to adjust its monetary policy stance at the necessary pace to prevent the further broadening of price pressures and monitor emerging price developments closely in accordance with the BSP's price stability mandate," it added.
Earlier, BSP Governor Felipe Medalla said domestic inflation likely peaked last December and is forecast to return to within the government's 2 to 4 percent target band by the second half of this year.
After breaching the government's target band in April 2022 when it climbed to 4.9 percent due mainly to elevated oil prices and the impact of supply issues on several food items, inflation last December accelerated further to 8.1 percent, the fastest since November 2008.
The average inflation last year stood to 5.8 percent. (PNA)