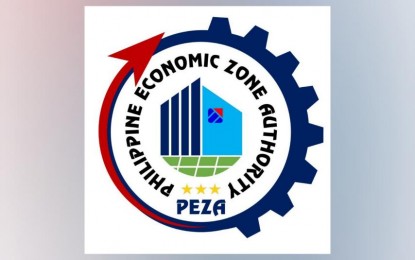 MANILA – The Philippine Economic Zone Authority (PEZA) approved PHP6.39 billion worth of investment pledges in January, 84 percent higher than the PHP3.48 billion projects registered in the same month in 2022.
PEZA reported on Wednesday that its board approved 19 projects last month.
These projects include 11 manufacturing enterprises, four facilities enterprises, two information technology (IT) enterprises, one domestic market enterprise, and one ecozone development.
The investment promotion agency (IPA) said the largest among the projects is the ecozone development, which is an IT center to be located in Makati City.
The PHP4.12 billion IT center will be developed by a Filipino company, MJ Landtrade Development Corp.
"With the positive start of the year, we are bullish with our outlook this year, targeting a 10-percent investment growth based on the initial locator sector targets," PEZA officer-in-charge Tereso Panga said.
Panga said with the inclusion of ecozone development as one of the government's strategies under the Philippine Development Plan 2023-2028, PEZA vows to bolster ecozone expansion across the country.
"With the inclusion of the ecozone development program in the new Philippine Development Plan, we are positive that more ecozones will be approved and created, especially in the countryside. Ecozones can be shields to soften the landing of the headwinds, the external constraints, and all these global disruptions happening, especially during this time. The other side to this is that ecozones can be economic drivers to accelerate economic recovery and growth," he added. (PNA)