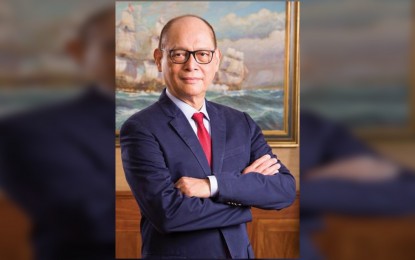 MANILA – The country's inflation rate surged further to a fresh 14-year high of 8.7 percent in January, exceeding expectations and its likely peak in December 2022 but Finance Secretary Benjamin Diokno targets deceleration starting this quarter partly due to declining oil prices.
"Think with peso stabilizing, oil prices falling, and relatively mild La Niña (less unpredictable weather in the first half of the year). I expect the deceleration of prices to start in Q1 (first quarter) 2023," he told journalists in a Viber message on Tuesday.
The Philippine Statistics Authority (PSA) earlier in the day reported that upticks in the annual rate of price increases for housing, water, electricity, and gas and other fuels, at 8.5 percent from 7 percent in December 2022, drove inflation for the month.
The inflation rate in January 2022 is lower at 3 percent.
Core inflation, which excludes volatile food and oil items, also accelerated to 7.4 percent from December 2022's 6.9 percent. The year-ago level was 1.8 percent.
Diokno said January's inflation rate surpassed the central bank's inflation forecast of between 7.5 percent and 8.3 percent, and private sector economists' median projection of 7.6 percent.
Amid this development, Diokno said, "the President remains on top of the situation as the administration continues to adopt a whole-of-government approach to tame inflation, especially on key food items."
"The government intensifies measures to increase local production and agricultural productivity. As an intermediate action, the administration has temporarily reduced import restrictions on essential commodities through EO (Executive Order) No. 10," he added.
Diokno said these measures are complemented by the continued linkage of farmers and fishers to consumers to ease prices.
"The government ensures that its fiscal policy avoids adding up to aggregate demand that risks further inflation by maintaining fiscal responsibility," he said.
"It (the government) will continue to provide targeted subsidies to affected sectors to cushion the impact of elevated inflationary pressures," Diokno said, underscoring the bid to bring down inflation to within the government's 2.5 percent to 4.5 percent assumption for the year.
The government's inflation target is between 2 percent and 4 percent until 2024.
"Modernizing and improving agriculture and securing ample and lower energy supply could help stabilize inflation moving forward," he added. (PNA)