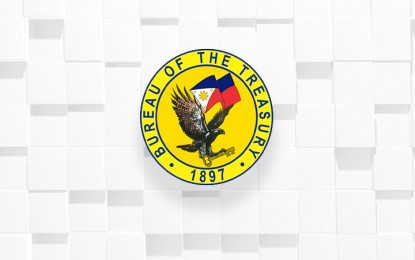 MANILA – The Bureau of the Treasury (BTr) awarded PHP162.18 billion worth of 5.5-year retail treasury bond (RTB), more than five times the PHP30-billion offer, due to strong demand during the rate-setting auction on Tuesday.

The coupon rate of the debt paper is at 6.125 percent while the average rate is at 6.022 percent.

RTBs are intended for small investors, with a minimum placement of PHP5,000.

This is the first RTB offering of the government for the year as part of its borrowing program, based on domestic fund sources to reduce the risks from foreign exchange movements.

In August 2022, the BTr raised an initial PHP162.7 billion during the rate-setting auction for a 5.5-year debt paper, which fetched a coupon rate of 5.755 percent.

The ongoing RTB sale is scheduled to be held until Feb. 17.
In a notice to all government securities eligible dealers (GSEDs) and holders of several previously issued debt papers, the BTr said the offer period may be shortened, "as determined by the BTr."

The issue date for the debt paper is on Feb. 22.

The same notice of offering from the BTr said holders of debt papers due on March 8, April 21, and May 29 this year are eligible to swap the securities for fresh issuance.

Rizal Commercial Banking Corp. chief economist Michael Ricafort said the large turnout of tenders during the rate-setting auction "could lead to another jumbo, if not, record RTB issuance, despite the recent hints of one or two more local policy rate hikes."

He said the Bangko Sentral ng Pilipinas' policy-making Monetary Board is widely expected to increase key rates during its rate-setting meet this month and in March given the same projection for the Federal Reserve and further acceleration of the domestic inflation rate in January to 8.7 percent, a new 14-year high. (PNA)