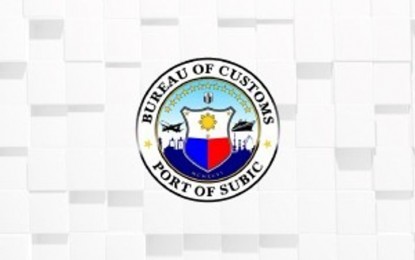 SUBIC BAY FREEPORT – The Bureau of Customs-Port of Subic has made a good start this year as it recorded a PHP3.98 billion revenue collection in January, exceeding its target by 4.46 percent.
In her report, Port of Subic District Collector Maritess Martin said on Wednesday that the Port of Subic collected a total of PHP3,983,896,586 last month, higher than the collection target of PHP3,813,620,000 for the month.
Martin said the Port of Subic's higher collection gave the government coffer a surplus of more than PHP170 million.
"The Port of Subic was able to collect and surpassed its monthly collection target for the first month of 2023. Thanks to all the hardworking men and women of the Port and to its ever-supportive stakeholders and revenue contributors," Martin said in a statement.
Earlier this year, the Commission on Audit (COA) Region III commended the Bureau of Customs-Port of Subic for attaining and surpassing its annual collection target for the year 2022 and for recording its highest actual collection in six years. (PNA)