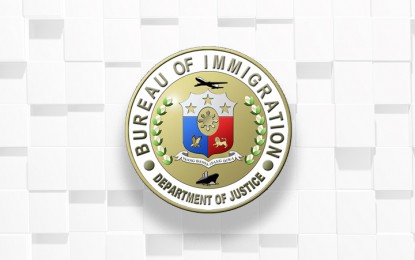 MANILA – The Bureau of Immigration (BI) will deport two more Japanese nationals tagged as members of a crime ring behind a series of violent robberies in their home country.
The BI reported that Tomonobu Saito, 45, and Yuki Watanabe, 38, are set to be deported on Wednesday night after having been cleared of their local cases in the Philippines.
Their deportation came a day after two other suspects, Fujita Toshiya and Imamura Kiyoto, both 38 years old, were sent back to Tokyo on board a Japan Airlines flight.
The foreigners faced a local case which was subsequently dismissed.
One of the four fugitives bears the alias "Luffy" who was reported to be running the crime ring through mobile phones while in detention at the BI warden facility in Taguig City.
They were sent back to their homeland for violation of terms and conditions of their visa for being a fugitive, as well as being a risk to public interest.
The Japanese were suspected members of a crime ring tagged in violent robberies in their country.
BI Commissioner Norman Tansingco acknowledged the Department of Justice (DOJ) for expediting the cases of the Japanese deportees.
"This has been a constant frustration for immigration authorities. There are many instances wherein we are unable to implement the deportation of a foreign national because of their pending cases here in the Philippines. The support of the Department to push for the immediate resolution of these cases is really helpful. This action would also majorly help us decongest our facility," the BI chief added.
Earlier, Justice Secretary Jesus Crispin Remulla said the department will look into ways to deal with deportations being held off by local cases in the country.
The BI's facility inside Camp Bagong Diwa in Bicutan, Taguig City has a capacity of 140 wards but is currently housing more than 300 deportees. (PNA)