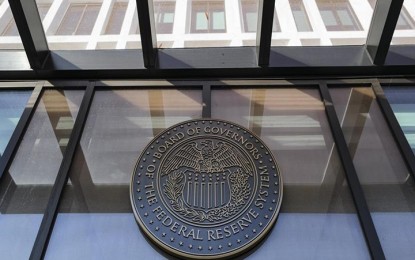 ISTANBUL – United States Federal Reserve Governor Christopher Waller said Wednesday that interest rates may go higher for longer than expected as the central bank continues to fight inflation.
"Inflation remains quite elevated, and so more needs to be done," he said at the 2023 Arkansas State University Agribusiness Conference. "The big picture is that the US economy is adjusting well so far to the higher interest rates that are necessary to rein in inflation."
Waller said he expects personal consumption to grow modestly and price increases to moderate in the future, adding he anticipates the American economy would continue to grow at a modest pace this year, supported by a strong labor market and progress in lowering inflation.
"Though we have made progress reducing inflation, I want to be clear today that the job is not done," he said. "We are seeing that effort begin to pay off, but we have farther to go. And, it might be a long fight, with interest rates higher for longer than some are currently expecting."
The US central bank raised interest rates by a total of 425 points in seven rate hikes last year to fight record inflation, which jumped to a 40-year high in 2022.
Fed Chair Jerome Powell said Tuesday that inflation has been declining in the US but it still "has a long way to go." (Anadolu)